Go With the Times – Li Xiaoning, Guo Weijie, Zhang Zihan, Liu Xizi
Go With the Times is a youth film directed by Xie You, starring Li Xiaoning, Guo Weijie, Zhang Zihan, and Liu Xizi.
The film is based on Pei Bei's novel "Shui Ji San Qian Li / 水击三千里".
Details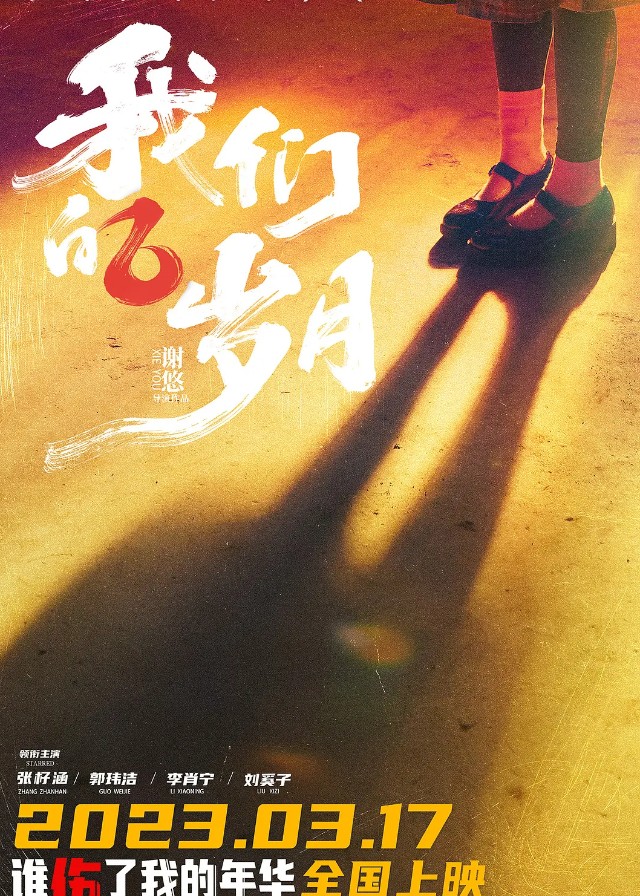 English Title: Go With the Times
Chinese Title: 我们的岁月
Genre: Youth, Romance, Friendship, Drama
Duration: 86 min.
Director: Xie You
Writer: Xie You
Producer: Pei Bei
Released Date: 2023-03-17
Boradcast Website: -
Cast
Synopsis
This is a youth era that two generations share, full of a sense of ritual between the younger generation and their parents.
A 12-year-old "genius boy", a 35-year-old "old class leader", a 21-year-old "creamy boy" and a 17-year-old "campus white moonlight" combine to form a unique university campus scenery.
The awkward age gap, humorous height difference, unrequited love, hazy and romantic pop culture, and passionate life collide to form a lovely, humorous, pure, and enthusiastic youth poem.
Time has hurt parents' youth, but will the younger generation who continue their youth be willing to understand and cherish their youth together?
Reviews
You May Also Like
Related Posts