Du Haitao, Shen Mengchen Get Married, Congratulations!!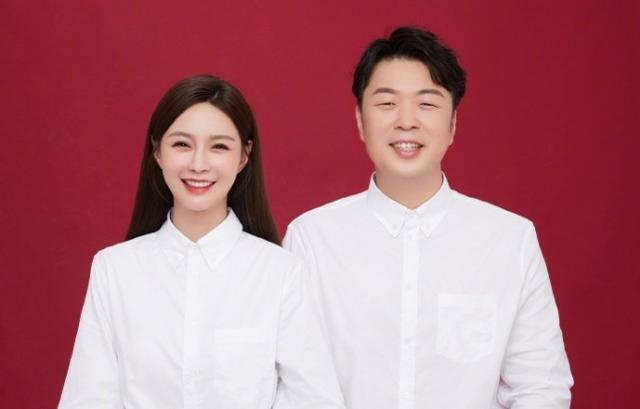 On February 17, 2022, 18:13 pm, HunanTV host Du Haitao chose to announce the marriage news on the birthday of Shen Mengchen, and then Shen Mengchen also announced the happy news at the same time.
It is reported that they first worked together in 2013 in the comedy "Fall in Love with You". Then in March 2014, they were rumored to be in a relationship.
Now they ended their 9-year long relationship and become husband and wife, which is indeed a piece of happy news.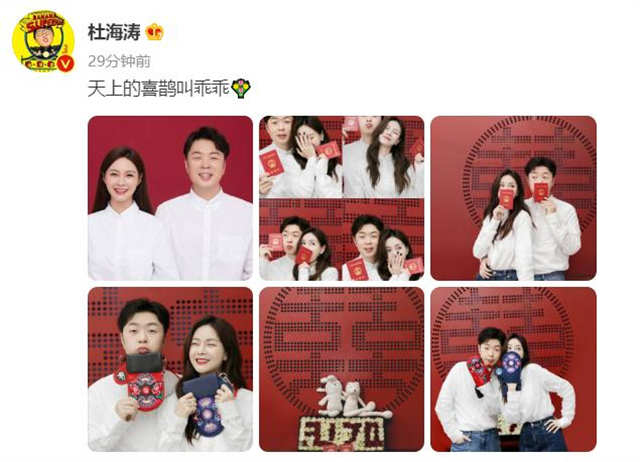 Reviewing the 9-year-long love history of them, there were many fans questioning the relationship, there are also many netizens who frequently show their disapproval of the relationship.
However, in the face of gossip and suspicion, Du Haitao and Shen Mengchen still resolutely choose to face together and hold on to this hard-won affection with all their hearts and finally receive a most perfect end.
Finally, congratulations!! Let us sincerely wish them happiness in the future.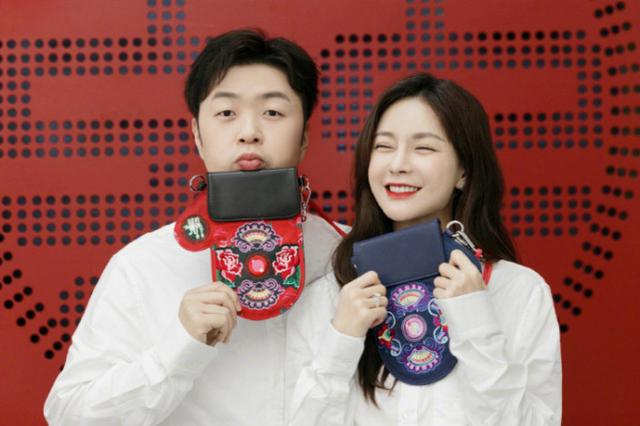 Du Haitao and Shen Mengchen's relationship Review:
In 2014, some netizens met Du Haitao and Shen Mengchen traveling together hand in hand in South Korea.
In October 2015, Shen Mengchen appeared in Du Haitao's home, the relationship was confirmed.
In November 2016, they danced on the same stage in "Happy Camp"; Shen Mengchen was asked whether he wanted to marry Du Haitao, shyly said "that of course".
In June 2017, Shen Mengchen said in the program "no way, I am really the only one in the heart of Du Haitao". A few days later, Du Haitao also responded "she said is what I want to say". At this time, they generously admitted the relationship.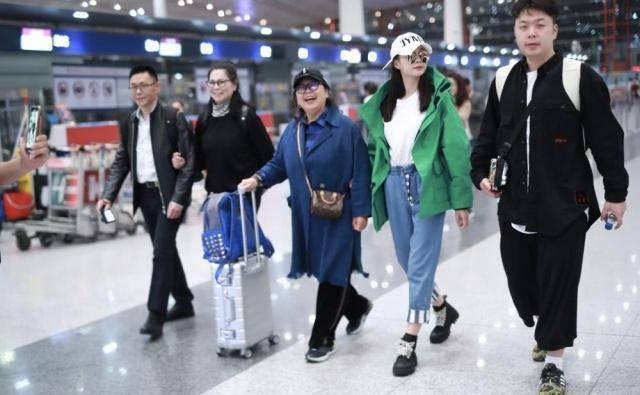 On September 5, 2017, they appeared at the airport with their parents. Two families traveled together.
In May 2018, Shen Mengchen participated in a friend's wedding and received a bouquet, Du Haitao left a message: "the good thing is near".
In June, Du Haidu sent birthday blessings to Shen Mengchen at zero o'clock. On June 29, Shen Mengchen praised Du Haitao too good. On October 28th, 2018, Shen Mengchen celebrated Du Haitao's birthday with a hug photo.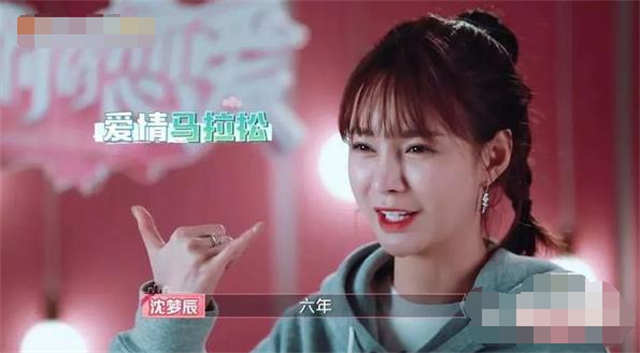 On January 13, 2019, they publicly showed affection at the airport. During the program, Shen Mengchen confessed that she had been with Du Haitao for six years, and Shen's father urged them to get married.
On February 7, 2019, Du Haitao confessed to Shen Mengchen: meet you, our life became an idol drama. In March of the same year, Du Haitao revealed plans to propose this year.
Shen Mengchen self-exposed she fell in love with Du Haitao firstly. Du Haitao having the affection on her was in 2013, one day after the recording of "singer". Shen Mengchen's look back ruffled his heartstrings.
In April 2019, Du Haitao exposed his New Year's wish is to have a family sooner. Then they were revealed went to Europe to take wedding photos, but later it was confirmed to be shooting magazines.
In May 2019, Du Haitao revealed in the program that he will be married to Shen Mengchen this year, Shen Mengchen also put the wedding on the agenda.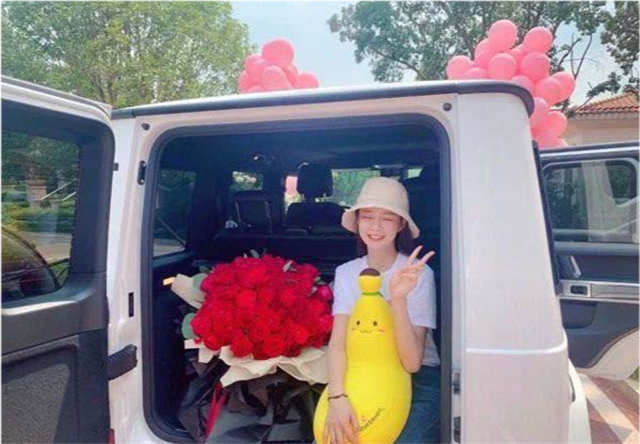 On August 7, 2019, Shen Mengchen posted a photo of holding roses, which was suspected Du Haitao proposed successfully.
The media asked the staff of both sides, they replied, "We were not at the scene, we are asking the artists."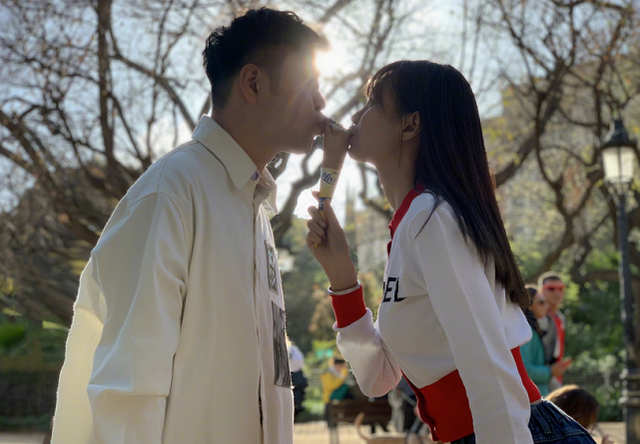 October 28, 2019, Shen Mengchen attached photos of eating ice cream with Du Haitao to celebrate his birthday: "My prince, happy birthday."
In February 2020, Shen Mengchen posted hand-holding photos, and revealed that she want to have a baby the year after (2022) in the show "My Little One". She Said she likes the girl, but was a little worried that the daughter would look like Du Haitao.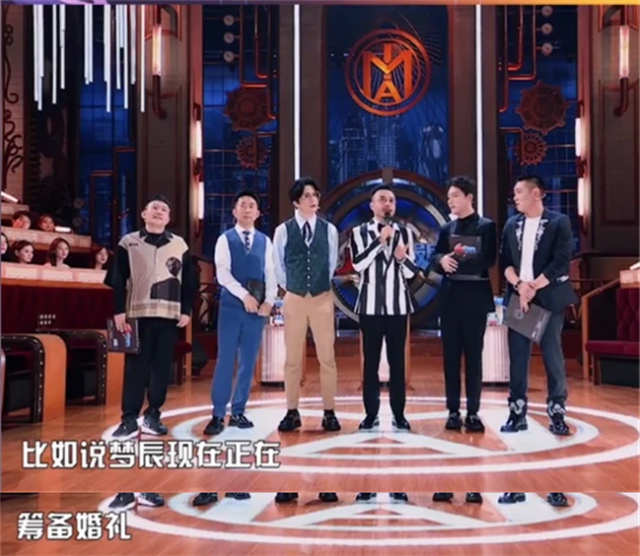 In October 2020, Wang Han responded in the "Mars Intelligence Agency" to the "personnel changes are particularly large", saying Shen Mengchen was preparing for a wedding with Du Haitao, also revealed that Shen Mengchen has begun to decorate the new house. Shen Mengchen responded that if there is good news, she will notify everyone.
2021 May 13, they disproved the breakup rumor: "We are good". On the 16th, there is another rumor that they will hold the wedding in June in Sanya. But they responded that they did not know this.
On February 5, 2022, Shen Mengchen shared New Year's vlog, Du Haitao and his mother appeared.
February 17, 2022, Netizens exposed that Du Haitao, Shen Mengchen has received a license. At 18:13 pm, they officially made an announcement of marriage.