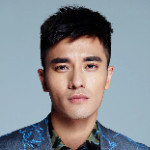 Zheng Kai dramas, movies, and TV shows list contains the best TV series, films of Zheng Kai and the ongoing and upcoming shows. The list will be updated continuously, bookmark this list to get the latest tv shows of Zheng Kai.
Zheng Kai Dramas List
TBA

#1

Historical, Romance, Drama

Ren Jialun, Landy Li, Xu Zhengxi

Xiao Wuxia, the young master of the Moonfall City, endures humiliation and infiltrates the Liang Kingdom for many years under the alias Wei Zhao, bearing the blame of a slanderous minister. To uncover the truth about his family from years ago, Wei Zhao attempts to abduct the sole survivor of the case involving Prince Qi, but his carefully laid plan is disrupted by the sudden appearance of a girl named Jiang Ci. Seizing the opportunity, Pei Yan takes the severely injured Jiang Ci into his residence in hopes of finding the behind-the-scenes "saboteur." Jiang Ci, moved by Wei Zhao's tragic background and the righteous cause, develops feelings for him amidst their interactions. In the end, Wei Zhao, Jiang Ci, and Pei Yan set aside personal grievances and unite against the Liang Emperor Xie Che, achieving the desire to protect Moonfall City and establish a peaceful world.

2023-06-21

#2

Historical, Fantasy, Romance

Xu Kai, Gulnazar

A young man named Dongbo Xueying emerged in an amazing world. When he was young, a huge change changed the course of his life, involving him in a huge conspiracy. In order to protect his loved ones, Dongbo Xueying entered the Changfeng Academy to study and train hard to improve his ability. During this period, he met the love of his life, Yu Jingqiu. They went from conflict and confrontation to knowing and loving each other. His little brother Dongbo Qingshi was compelled by Ji Rong, so Xueying Ling was attacked by the demons and plunged into the disaster. In order to protect his loved ones and the people of the world, Dongbo Xueying, a generation of strong men, his legend is shockingly starting!

2023-05-20

#3

Drama

Guo Xiaodong, Zhang Nan, Li Xiaoran

It tells the story of a variety show team centered around Yu Zaizao, a literary and artistic director, and Tao Tang, a young cultural heritage expert. Together, they collaborate to launch a cultural television program aimed at showcasing the beauty of Chinese civilization.

2023-03-13

#4

Urban, Romance

Huang Zitao, Wu Gang, Sun Yi

Ding Kemang is a veteran actor with both moral integrity and artistic skills in the drama industry, while student Song Yang is a popular star. To ensure ticket sales, the theater troupe invited Song Yang to star in the play "Father and Son". With the guidance of Ding Kemang, Song Yang overcame his impatience and the temptation of fame and fortune, learned to respect the art of performance, and devoted himself to practicing, thus improving his acting skills. Ding Kemang's wife, Jiang Ye, is a strong-willed and domineering person. The couple has had different values for a long time, and their relationship has been strained, almost leading to divorce. However, they eventually understood and cherished each other. Ding Kemang's daughter, Ding Momo, went from disapproving of Song Yang at first to gradually accepting him, and finally, they fell in love with each other. After going through ups and downs, the play finally shone on stage. Song Yang finally transformed from a good-looking celebrity with no acting skills to a powerful actor. The master and apprentice overcame a group of well-known actors and won the opportunity to star in the film adaptation of the play. After experiencing career crises and emotional refinement, the two generations of actors finally achieved a transformation in their lives.

2023-03-09

#5

Urban, Romance, Drama

Ming Dow, Jiang Wenli

Chen Juyi, a divorced elementary school physical education teacher, used all his savings to buy a big house and moved in with his daughter not long ago. However, a stranger named Fang Ling came to the door and claimed that the house belonged to her. After a dispute, they realized that they had fallen into a "one house, two buyers" trap. Fang Ling is the brand director of an international fashion company. She is beautiful but divorced due to her husband's infidelity and is raising her six-year-old son alone. Both of them refused to give up the house, so they had to follow the advice and live under the same roof. Chen Juyi and Fang Ling, along with their children, fought against each other and tried to force the other out. As their families gradually got involved, the battle for the house became more intense. However, the "warm man" Chen Juyi, and the "tough woman" Fang Ling gradually developed feelings for each other, and their children also became good friends, thanks to their mutual friends Shi Lei and Meng Tian. Fang Ling's ex-husband, Meng Xing, who had remarried after cheating, decided to win her back. This was a big test for the relationship between Chen and Fang, but it also made them realize that they were the most suitable partners for each other. In the end, the real estate scammer was caught, all misunderstandings were cleared up, and the two of them received everyone's blessings and became a couple.

2022-05-19

#6

Family, Business, War

Qin Lan, Nie Yuan, Wu Jinyan

In the late 1920s, the Yi family, the giants of Shanghai's department stores, encountered a succession crisis. When Yi Xinghua's only son, Yi Zhongjie, abandons business to pursue medicine, he decides to choose an heir from among his eldest daughter, Zhong Ling, his second daughter, Zhong Yu, and his youngest daughter, Zhong Xiu. Zhong Ling is a lady from a famous family, elegant and quiet. Zhong Yu was raised by her grandfather, a South Sea magnate, and is smart and capable. Zhong Xiu studied in America, romantic and naive. The three girls have different mothers, different temperaments, and different upbringings. In order to inherit the department store, they repeatedly make strange efforts to show their strengths. Yi Xinghua did not expect "the three phoenixes to return to the nest" caused a huge storm. Fearing of hurting the relationship among them, he delayed the selection of the final heir. During the "isolated island" period in Shanghai, Yi Xinghua grasped the opportunity to make the Xing Hua Department Store flourish, and half of the proceeds from the operation were used to help the victims in Shanghai. But the good times did not last long, the Japanese invaded Shanghai in 1941, Yi Xinghua was killed for supporting anti-Japanese patriotic activities and resisting Japanese solicitation. Xing Hua Department Store lost its helmsman and suffered repeated "heavy blows", and fell into a "stormy situation". In order to realize their father's long-cherished wish of industrial prosperity, Yi's children were finally able to unite and overcome the difficulties together.

2021-12-15

#7

Youth, Romance

Joey Chua, Zhou Yiran

Tang Weiwei was 27 when she graduated with a master's degree in psychology and intended to pursue her doctoral studies, but was severely prevented from doing so by her family. Tong's father takes away her diploma and stifles her daughter's dream of getting a Ph.D., and gives her an order that she must get married before she turns 28. Tong Weiwei has just broken up with her boyfriend, and she is faced with her father's urging for marriage and the fact that she has been forced to suspend her studies due to the urging, and she begins to reject marriage and in love again. As a graduate student in psychology, she is suffering from mental illness. In order to regulate herself, Tang Weiwei does the most arbitrary thing – she starts her own business and opens a dessert store called "Heard". As she has just entered society from school, she is not used to it and is at a loss for words. It is at this time that Lin Yan appears – this little brother, who is five years younger than her and is hanging around in her memory, lights up Tong Weiwei's world with all his heat and light.

2021-07-26

#8

Historical, Romance, Comedy

Bai Lu, Wang Yizhe, Gina Jin

During the Longqing period of the Ming Dynasty, Lin Shaochun, a young girl from a government family, suffered the tragic ruin of her family because her father was framed as unjustly corrupted. Forced to make a living, she started to learn opera in a theatrical troupe and met Sun Yulou, a wealthy young man, who fell in love with her at first sight. In order to avenge her father's injustice, she decided to take the imperial examination in male disguise. However, Shao Chun's plan failed when she was required to take a body check. When Yulou heard the news, he helped Shaochun to get justice for her father. When the Sun family learned of Shaochun's background, they were determined to stop Yulou and Shaochun from contacting each other. Yulou has never given up. Shaochun felt grateful for his affection, and she was a self-reliant girl who grew up to be a nationally known businessman in just one year and married into the Sun family when it was in decline. Subsequently, she maintained the relationship between her mother-in-law and sisters-in-law internally and solved various crises externally, finally winning praise from both sides By chance, she discovered that the culprit of her family's ruin was her father-in-law Sun Xun and that he was the one who really embezzled money. For the sake of justice, Shao-Chun finally chooses "public righteousness above family loyalty".

2020-02-09

#9

Historical, Fantasy

Leo Wu, Song Zu Er

In ancient times, the five officials of gold, wood, water, fire, and earth, sacrifice themselves and worked together to repel the enemy when the demon Jiu Ying brought chaos to the world. The You Kingdom was founded by the Baili clan and lived across the mountains from the Lang clan, with constant confrontations. When the King and the Crown Prince died, the King's youngest son, Baili Haohe, ascended to the throne. Haohe was still young and was assisted by his mother, He. Although the sons of the late Crown Prince, Baili Hongxuan and Baili Hongshuo, were loyal to the young emperor. Baili Hongxuan repeatedly won the war and kept the people of the kingdom safe. However, Empress Dowager He, provoked by the sycophants, remained suspicious of the two Baili brothers. Although the young emperor trusted the two brothers and was willing to help them, he was not able to do so. The new leader of the Lang clan, Ming Yefeng, discovers the true identity of Baili Hongyi, and the mystery of Hongyi's origins pushes the Baili clan into the abyss. At this time, the mysterious man discovers disturbing signs in Yecheng, the capital of the You Kingdom, and secretly lays out a plan to gather strength to keep the people of the world safe...

2017-04-10

#10

Youth, School, Romance

Chen Zheyuan, Landy Li

After breaking up with Zhang Yang, Li Er returned to teach at Tianyi Middle School. Li Er has a fresh temperament, a unique teaching method that is not confined to textbooks, and is full of charm, unlike any other teacher, both in the course of her lessons and in her interaction with her students. Li' Er has gained the admiration and affection of her students. Duan Bowen, Yu Chizi, and Si Jiali are senior students at Tianyi Middle School. The confusion and worries surrounding the three young boys and girls at the age of adolescence were eventually resolved with the help of Ms. Li Er. They embarked on their college entrance exams and their new lives together.
Related Posts