The Corner Of Love – Ming Dow, Jiang Wenli
The Corner Of Love is an urban romantic drama directed by Ma Jin, starring Ming Daw and Jiang Wenli.
The drama tells the story of a divorced man and woman with a baby who coincidentally move into the same house and fall in love as they spend time together, eventually reuniting their family.
Details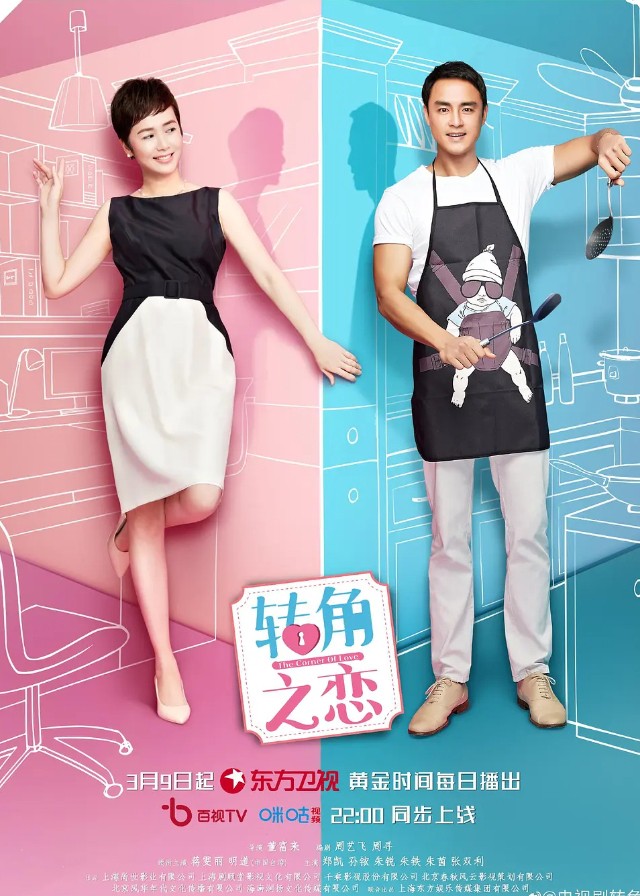 Cast
Synopsis
Chen Juyi, a divorced elementary school physical education teacher, used all his savings to buy a big house and moved in with his daughter not long ago.
However, a stranger named Fang Ling came to the door and claimed that the house belonged to her. After a dispute, they realized that they had fallen into a "one house, two buyers" trap.
Fang Ling is the brand director of an international fashion company. She is beautiful but divorced due to her husband's infidelity and is raising her six-year-old son alone.
Both of them refused to give up the house, so they had to follow the advice and live under the same roof.
Chen Juyi and Fang Ling, along with their children, fought against each other and tried to force the other out.
As their families gradually got involved, the battle for the house became more intense.
However, the "warm man" Chen Juyi, and the "tough woman" Fang Ling gradually developed feelings for each other, and their children also became good friends, thanks to their mutual friends Shi Lei and Meng Tian.
Fang Ling's ex-husband, Meng Xing, who had remarried after cheating, decided to win her back. This was a big test for the relationship between Chen and Fang, but it also made them realize that they were the most suitable partners for each other.
In the end, the real estate scammer was caught, all misunderstandings were cleared up, and the two of them received everyone's blessings and became a couple.
Reviews
You May Also Like
Related Posts