Demon Girl – Li Yitong, Zhang Zhehan
Demon Girl is a fantasy romantic drama based on the novel of the same name by Mo Bai Qian Jiu, co-directed by Ren Haiyao and Liu Zhenming, starring Li Yitong, Zhang Zhehan, Merxat, He Ruixian, Wang Maolei, and Liu Min.

The drama tells the story of the twisted and sadistic love between the half-demon Nie Qingcheng and the wealthy young man Ming Xia in the Republic of China.
Details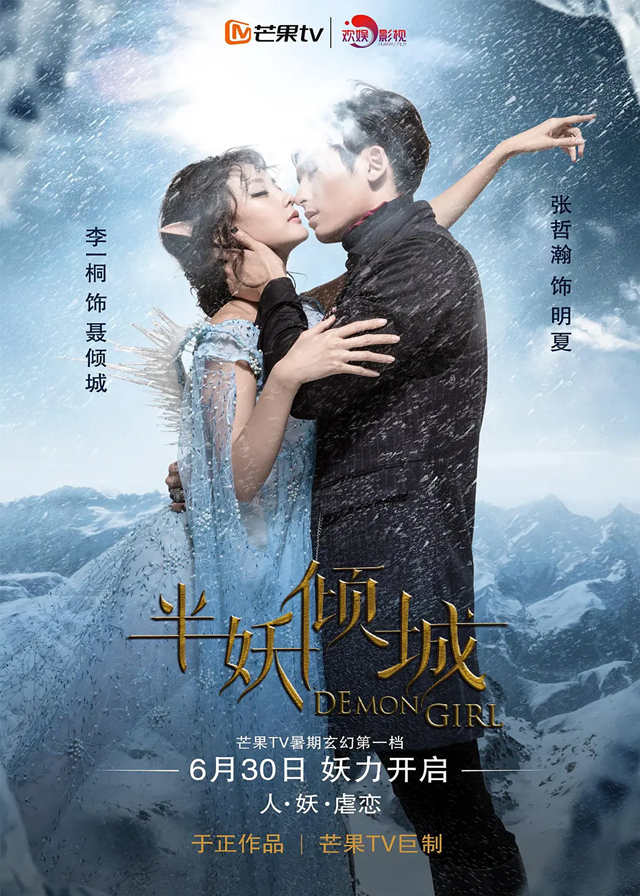 Cast
Synopsis
At the end of the Qing Dynasty, the Eight-Power Allied Forces invaded Beijing and in a massacre, Nie Rufeng's family encountered a life-threatening situation.
In this situation, Nie Rufeng's wife, Ying Die, chased Nie Rufeng and his daughter away to face the enemy alone.
Fifteen years later, Nie Rufeng's eldest daughter, Nie Qingcheng, befriended Mingxia who came from a wealthy family.
In the midst of the chaotic world, they fell in love and got together after all the twists and turns.
Reviews
You May Also Like
Related Posts
Chinese Dramas Like Demon Girl

How Is The Relationship Between Simon Gong, Zhang Zhehan?

Esther Yu, Zhang Zhehan's Relationship News Was Exposed, Old Photos Of Seven Years Ago Were Released.

Who Is Zhang Zhehan's Girlfriend? Did He Get Married?

Zhang Zhehan And Rumored Girlfriend Wang Peiwen Were Suspected Of Being Married

Did Li Yitong Get Married? It Was Rumored Her Boyfriend Is Her Strong Background

Li Yitong, Beven Bi Wenjun Denied The Dating Rumor

As A Playboy, Xu Kai courts Li Yitong Crazily In "Court Lady", Funny And Lovely

Zhang Zhehan, Simon Gong Are Not The First Candidates Of "Word Of Honor"

Will Zhang Zhehan, Gong Jun Become Next Xiao Zhan, Wang Yibo, "Word Of Honor" Become A Hit

Zhang Zhehan Was Boycotted By Netizens, Endorsements Were Terminated

Li Yitong Dramas, Movies, and TV Shows List

Zhang Zhehan Dramas, Movies, and TV Shows List