Demon Girl 2 – Zhang Zhehan, Li Yitong
Demon Girl 2 is a fantasy romantic web series co-directed by Ren Haiyao and Liu Zhenming, led by Zhang Zhehan and Li Yitong, co-starring Kan Qingzi, Hong Yao, Dai Xiangyu, Zhang Yijie, and Steven Ma, with Zhang Xinyu and Chen Zixuan in guest roles.

The drama is based on the novel of the same name by Mo Bai Qian Jiu, which tells the mysterious anecdotes between the Qing Dynasty and the Republic of China for a hundred years, with the love story of Nie Qingcheng and Ming Xia as the mainline to unveil the mystery of the half-demon.
Details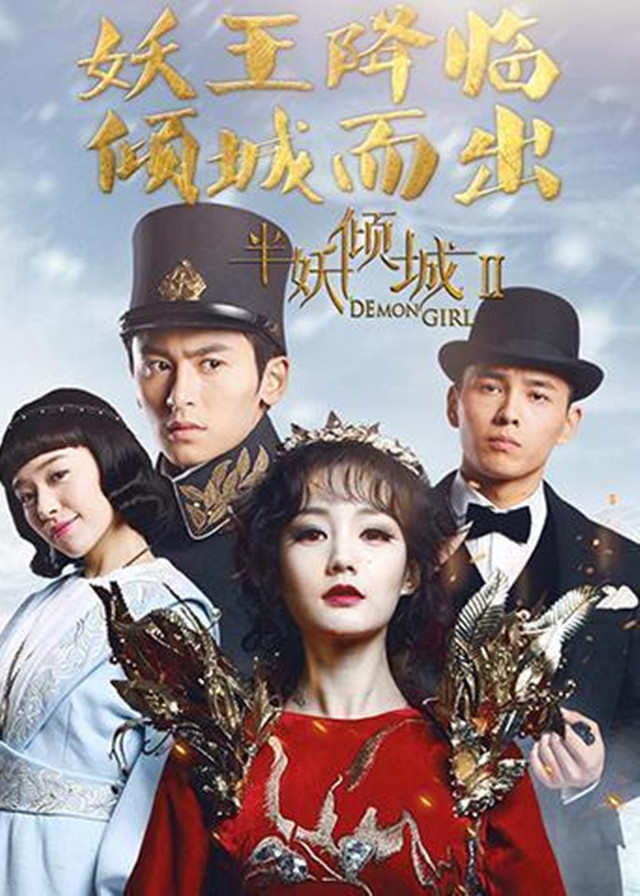 English Title: Demon Girl , Demon Girl 2
Chinese Title: 半妖倾城 2, 半妖倾城第二季
Genre: Fantasy, Romance
Episodes: 20
Duration: 45 min.
Director: Ren Haiyao, Liu Zhenming
Writer: Yu Zheng
Producer: Li Yongjie, Yuzheng
Produce Company: Hunantv.com Interactive Entertainment Meida Co. Ltd
Broadcasting Website: –
Released Date: December 30, 2016
Cast

Zhang Zhehan
as Ming Xia

Li Yitong
as Nie Qingcheng

Kan Qingzi as Yao Bitao

Hong Yao as Fu Xingbang

Dai Xiangyu as Duan Shaoqian

Zhang Yijie as Yong Ye

Steven Ma as Mo Yuan

Liu Min as Fang Yaqing

Jozef Liu Waite as Xiao Youtong

Zhang Sifan as Xu Shaobai
Synopsis
Qingcheng vowed to fulfill the responsibility of the king of all demons, in charge of the demon world order, training her own power. The strong aura made the demons subservient.
The amnesiac Ming Xia was determined to become a demon hunter because of her best friend and to kill all the demons.
Qingcheng and Ming Xia met again, but due to their opposite identity of each other, they start a love-hate relationship.
At the same time, Ming Xia vaguely remembered that he once loved a girl, but can not remember her appearance. Yao Bitao took advantage of the opportunity to pursue Ming Xia, using all the tricks to make Ming Xia think that they were lovers.
The relationship between Qingcheng and Ming Xia became tenser as a result.