"CHUANG 2021" Kazuma Announced His Withdrawal From The Show Due To Some Family Reasons
"CHUANG 2021" contestant Kazuma released a video saying that he decided to quit the show, with a text that reads, "I'm sorry, there are some things I want to say to everyone…"
In the video, he said that he finally decided to quit "CHUANG 2021" after discussing with the program and agency due to some family reasons.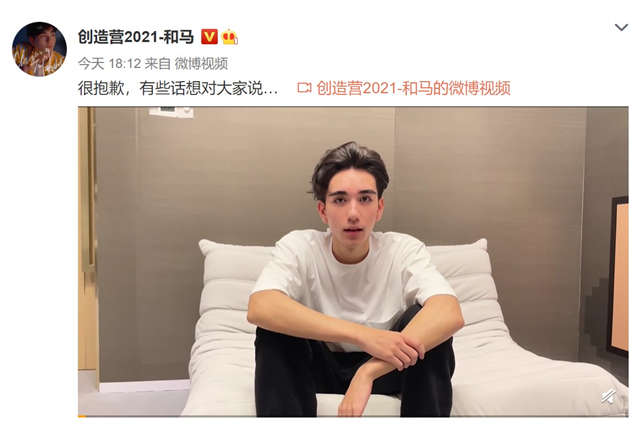 He also mentioned that he learned a lot of Chinese on the show and also learned a lot of attractive Chinese traditional culture from the other participants.
At the end, he apologized to Mika and Cealan, and hoped that they could fulfill their dreams.

Later, the official Weibo of "CHUANG 2021" retweeted and replied, "More cheers for the journey without Starfish Goose afterward! The brothers will carry your dream onward, and look forward to meeting later on a bigger stage shining ~ Starfish Goose will also always cheer for you!"