Tears In Heaven – Shawn Dou, Li Qin, Zhang Yunlong
Tears In Heaven is an urban romantic drama directed by Hua Jing, led by Shawn Dou, Li Qin, co-starring Zhang Yunlong, Li Tingzhe, Wang Ruizi, and Ai Ru.

The drama is based on the novel of the same Title by Fei Wo Si Cun, which tells the story of intern reporter Du Xiaosu and CEO Lei Yuzheng from misunderstanding and prejudice to knowing and loving each other.
Details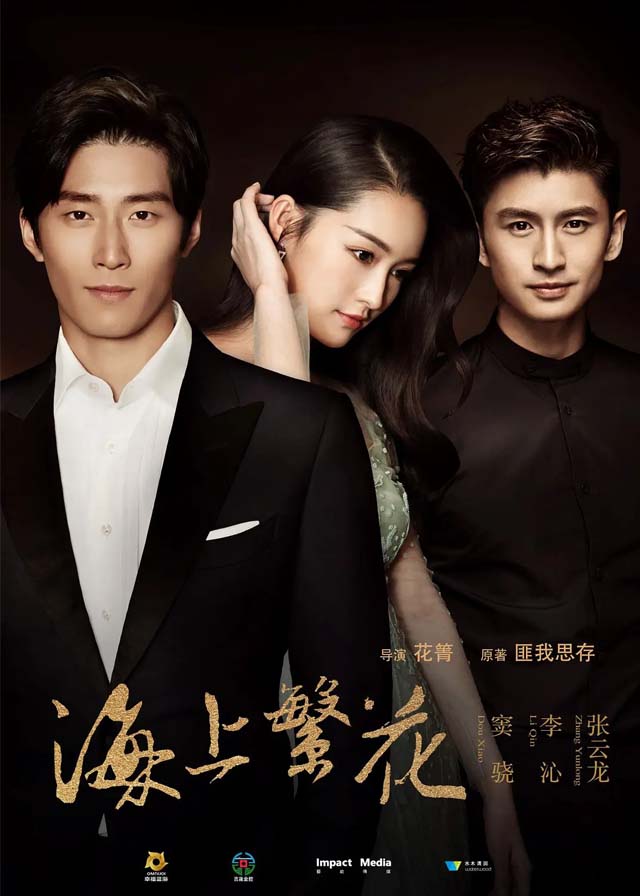 English Title: Tears In Heaven
Chinese Title: 海上繁花
Genre: Urban, Romance, Business
Tag: Love Triangle, Rich Male Lead, Rich Man/Poor Woman, Love/Hate Relationship, Power Struggle, Healing
Episodes: 41
Duration: 45 min.
Director: Hua Jing
Writer: Fei Wo Si Cun
Producer: Zhang Shenyan
Product Company: OMNIJOI, Ji Sheng Finalcial Investment Holding Group, Impact Media, Shui Mu Qing Yuan
Released Date: 2021-06-23
Broadcast Website: Viki, KUKAN
Cast
Synopsis
Du Xiaosu, a journalist, meets Shao Zhenrong, a doctor, and they fall in love, but are strongly opposed by Shao's mother. When Shao Zhenrong was depressed, he died in a mudslide on his way to the mountains with a medical team for free medical treatment.
Du Xiaosu worked hard to free herself from the pain, and she ended up in the hospital with physical exhaustion. All this was seen by Shao Zhenrong's best bud Lei Yuzheng, who was touched by Du Xiaosu's kindness and persistence and helped her in secret.
This has caused the discontent of Jiang Fanlu, a rich girl, who uses various reasons to make things difficult for Du Xiaosu at work.
In order to make a name for himself, Lin Xiangyuan tries to frame Lei Yuzheng, causing the Yutian Group to nearly go bankrupt.
Du Xiaosu uses a trick to expose Lin Xiangyuan's plot. With Du Xiaosu's help and encouragement, Lei Yuzheng revitalizes the Yutian Group and solves Lin Xiangyuan's schemes one by one.
In the process, Du Xiaosu and Lei Yuzheng eliminate the misunderstanding and prejudice between them.
Reviews
You May Also Like
Related Posts