Our Glamorous Time – Zhao Liying, Jin Han
Our Glamorous Time is an urban romantic business drama directed by Zhang Feng and Yu Zhonghe, starring Zhao Liying, Jin Han, Yu Haoming, Cao Xiwen, Meng Rui, Lin Yuan, Zhang Junning, and Liu Fanfei.

The drama is adapted from Ding Mo's novel of the same name, which tells the story of urban white-collar worker Lin Qian who meets Li Zhicheng, the president of Wenda Group. They support each other and grow together, during this period, they get to know each other and fall in love.
Details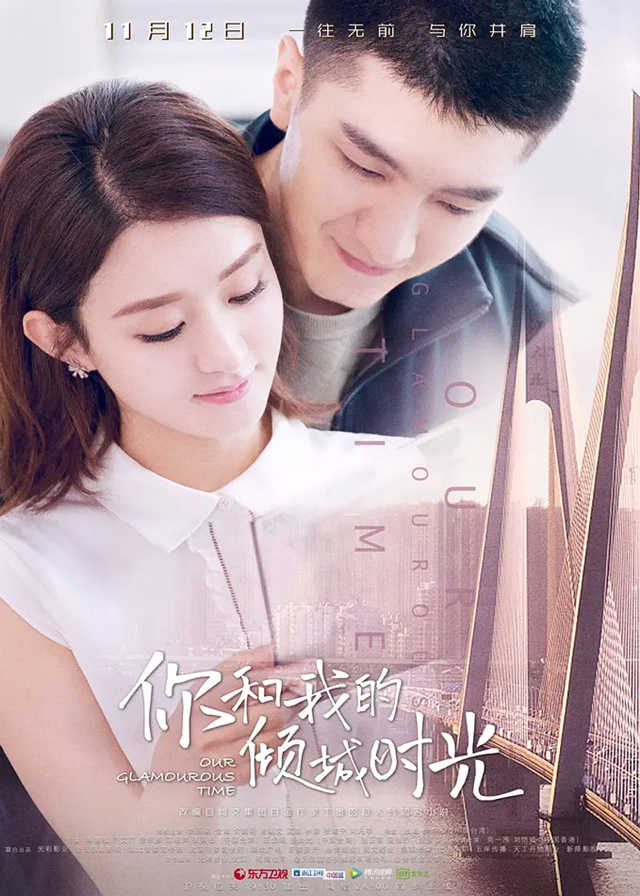 English Title: Our Glamorous Time
Chinese Title: 你和我的倾城时光
Genre: Urban, Romance, Business
Tag: Rich Male Lead, Rich Female Lead, Cohabitation, Business Rivalry, Workplace Romance, Scheme
Episodes: 50
Duration: 45 min.
Director: Zhang Feng, Yu Zhonghe
Writer: Ji An
Producer: Chen Jianjun
Product Company: GLORY PICTURES, CHINA READING
Released Date: 2018-11-12
Boradcast Website: Fresh Drama, Idol & Romance, Viki
Cast
Synopsis
Because the family business was in trouble, Li Zhicheng was appointed to be the head of a company and met Lin Qian, a white-collar worker who had just left school and had problems starting her own business.
Since Li Zhicheng had no business experience, the president was not well received by the company internally and externally.
However, Lin Qian was a very honest and kind girl who helped Li Zhicheng a lot with her workplace experience and ideal pursuit.
Li Zhicheng applies his own wisdom and unique methods to the actual operation of the business, which brought the business back from the dead, and step by step to glory.
In the process, he and Lin Qian got to know and fell in love with each other.
However, at this time, international foreign companies also saw the company's rich profits and development prospects, and offered to buy it at a high price.
With the dream of building a patriotic enterprise, Li Zhicheng, Lin Shallow and other young private entrepreneurs refused the acquisition. Instead,they devoted themselves to the quality of the products, creative improvement and management of the corporate image.
In the end, Li Zhicheng and Lin Qian made the enterprise step by step to the world, and reaped the love.