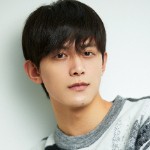 Deng Kai dramas, movies, and TV shows list contains the best TV series, films of Deng Kai and the ongoing and upcoming shows. The list will be updated continuously, bookmark this list to get the latest tv shows of Deng Kai.
Deng Kai Dramas List
TBA

#1

Historical, Romance, Suspense

Luo Yunxi, Song Yi

The Yuejiang County Prince suffers from face blindness due to a family change accident and develops a detailed control to identify people. The heroine is a female journeyman doctor with a strange transformation disorder that only the hero can recognize her. After they found out the truth, they investigated the case together and looked for a way to break the transformation.

2023-09-30

#2

Urban, Fantasy, Romance

Zhang Chao, Zong Yuanyuan

A female celebrity, Yan Mo, living in a future world, unexpectedly contracts a rare blood disease. The only person who can save her is the brilliant modern-day scientist Gu Yanzhi. To obtain Gu Yanzhi's blood, Yan Mo travels back in time to the present. She makes every effort to get close to Gu Yanzhi, only to discover that to acquire qualified blood, she must induce emotional factors within Gu Yanzhi. However, during the process of "teaching" Gu Yanzhi how to fall in love, Yan Mo and he unexpectedly develop mutual affection, thereby altering the destiny of both. This sets off a butterfly effect, leading to the imminent end of their lives. Gu Yanzhi and Yan Mo attempt to salvage the situation. As everything rewinds in a journey through time, the two realize that when it comes to love and life, they can only have one. Now, they must decide where to go from here.

2023-08-17

#3

Suspense, Crime, Thriller

Deng Kai, Wang Zuyi

In 1936, Huang Weijie, a member of a patriotic organization, coincidentally encounters patriotic businessman Feng Guanyu during a mission. Surprisingly, they turn out to be childhood best friends who were separated due to a misunderstanding. Feng Guanyu forcefully makes Huang Weijie his bodyguard. Despite their ongoing conflicts, through numerous shared hardships, these two individuals who hold ideals of justice in their hearts join hands and courageously devote themselves to the cause of patriotism.

2023-07-12

#4

Historical, Fantasy, Romance

Lu Xiaoyu, Zhao Yiqin

Ling Changfeng, the commander of Hualing City, and his wife Tang Qianyue are a loving couple who have been married for three years. They had planned to spend New Year's Eve together, but a sudden "soul transformation" riot broke out in the city. When Ling Changfeng returned after quelling the chaos, Tang Qianyue had fainted in a pool of blood, and a ghostly and enchanting flower had bloomed on her chest... What secrets are hidden within Tang Qianyue? Whose scheme is behind the soul transformation illness? How can their deep affection move forward amidst the suspicions? A new story in Hualing City begins from here...

2023-06-18

#5

Historical, Romance, Drama

Bai Jingting, Song Yi

The daughter of a Yangzhou cloth merchant, Liu Yuru has suffered from her mother's illness, her concubine mother's unkindness, and her father's lack of attention since she was a child. But she is arranged by her family to marry Gu Jiusi, a famous playboy in Yangzhou. Gu Jiusi misunderstands that Liu Yuru is marrying him because he is a powerful man and scorns her. Liu Yuru suddenly realizes that she cannot leave her fate to marriage and others, and decides to follow Gu's mother to learn the ways of business to realize her self-worth in a real, independent, and exciting way. After working hard, Liu Yuru passes Gu's mother's test and gradually becomes more comfortable in the business. In the process, she changes her opinion of Gu Jiusi and discovers his pure and sincere side. At this time, Wang Shanquan, the governor of Yangzhou, is so vicious and perverse that the people are displaced and the Gu family has no choice but to flee. Gu Jiusi grows up to maturity when seeing thousands of displaced people. To put an end to the chaos and allow the people to live in peace, Gu Jiusi starts as a constable and become a minister of the Ministry of Finance, working with like-minded people to eliminate the problems and reduce taxes and levies. Liu Yuru, on the other hand, built good schools internally and do trades externally, making the people prosperous and well-off. Together, they "wrote" a great story.

2023-03-01

#6

Romance, Comedy, Youth

Wang Yijin, Deng Kai

After being misunderstood and hidden, Tang Su, a popular girl group idol, accidentally becomes the personal nanny of Huangfu Jue, the president of an entertainment group, after gaining more weight over 25 kilos. The face-blind Huangfu Jue is unexpectedly the number one anti-fan of Tang Su! Then they embark on a "thrilling" love story.

2022-12-26

#7

Youth, Wuxia

Li Hongyi, Liu Xueyi, Lin Boyang

Xiao Se is a stingy boss who wears a luxurious coat but has no money for the maintenance of the inn. Lei Wujie is a disciple of the Lei Sect and a newcomer to Jianghu. They meet at Xue Luo City, and then they enter Jianghu together. On their way, they befriend Wu Xin, Qianluo, Tang Lian, and Ye Ruoyi, they also accidentally get involved in the disputes between Jianghu and the court. Gradually, they discover that the matter is inextricably linked to Xiao Se. During the course of their journey, they seize the golden coffin, break a death trap, search for an overseas immortal mountain, and so on. Xiao Se's identity is gradually revealed, and it turns out that all this is related to the struggle for the throne 12 years ago. In the end, with the joint efforts of the youngsters, they shatter the intrigues in the imperial city and uncover the truth that was 12 years late ......

2021-01-20

#8

School, Youth, Romance

Hu Yitian, Hu Bingqing

Sheng Huainan and Luo Zhi had met and played together at a wedding when they were children. Luo Zhi was in the same school with Sheng Huainan in high school but they are not familiar with each other. They were later admitted to the university together, and by chance, they played together in the Red Leaf Valley and continued to get to know each other during their joint tutoring. Later, the interference of Ye Zhan Yan, Ding Shui Jing, as well as the dispute between their families made Luo Zhi and Sheng Huainan experience various misunderstandings. Finally they were determined to work together in the business and overcame the difficulties to get together.

2018-03-27

#9

Historical, Political

Ma Tianyu, Elvis Han, Wan Qian

At the end of the Eastern Han Dynasty, Emperor Ling's favorite concubine Wang Meiren gave birth to twin sons. Because she was persecuted by Empress He, she claimed to have only one son, Liu Xie. While the other son, Liu Ping, was secretly taken outside the palace and raised up. Eighteen years later, when the warlords were conquering each other and the puppet emperor Liu Xie was seriously ill, he ordered Liu Ping to return to the palace to replace himself and revive the Han dynasty. Liu Ping, who has never known his own identity, and Sima Yi, who grew up together, entered the unknowable battlefield. When the Cao group's cronies, such as Man Chong and Guo Jia, start to investigate Liu Ping's identity, Liu Ping resolved crises one after another with the help of Empress Fushou and others. At the last moment, Liu Ping recognized that the change of an era was unchangeable, and he achieved the greatest victory by not fighting. But Sima Yi, who had different political views and ruthless methods from him, embarked on a different way. Finally, Liu Ping stabilized the peace in the Central Plains, started his medical career, and taught children with Fushou.
Related Posts