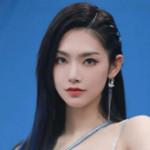 Zeng Keni dramas, movies, and TV shows list contains the best TV series, films of Zeng Keni and the ongoing and upcoming shows. The list will be updated continuously, bookmark this list to get the latest tv shows of Zeng Keni.
Zeng Keni Dramas List
TBA

#1

Historical, Fantasy, Wuxia

Li Qin, Joseph Zeng

The unruly swordsman Huo Zhanbai, who seeks medicine for his friend's child, meets the medicine master Xue Ziye, the leader of the Valley of Medicine. Over eight years, the two develop feelings for each other. These two individuals with their strong beliefs go from being rivals to becoming close friends who deeply understand each other. However, due to the responsibilities they each carry, they find it difficult to express their love, leading to a story of eternal separation between heaven and earth.

TBA

#2

Youth, Romance

Shen Yue, Wang Jingxuan

The sophomore mathematics department's low-key and mysterious academic bully Lu Yeqi has an identity that is not known to all, a professional girl cartoonist. But as a science student, he actually lacks a certain knowledge of girls' comics. Lu Yeqi originally dreamed of becoming a hot-blooded teenage comic book artist, but by mistake embarked on the road of girl comics. For his love of comics, he is determined to carry out his dream to the end. The girl who had a crush on him, Zuo Qiandai, was brought into his comic team by mistake after her unsuccessful confession. After getting to know Zuo Qiandai, Lu Yeqi was given new inspiration to create, and as they continued to spend time together, he burst out with a new passion for creating. As the manga team continued to expand and stabilize, new opportunities and challenges came one after another. Faced with all the unknown difficulties, the team members experienced confusion, doubts, and quarrels, and finally fought together to become a very cohesive comic team. They trusted each other and supported each other. In the small studio, stories about youth, friendship, and dreams were staged every day.

2023-09-19

#3

Urban, Romance, Military

Huang Jingyu, Zhang Jingyi

With his excellent fire-fighting skills and extensive fire-fighting experience, Lin Luxiao is the Chief of the Special Duty Station in Beixun. By chance, he was chosen to be an instructor for a reality show that aims to educate people about firefighting. During the program, Lin Luxiao meets Nan Chu, a dancer whom he saved from a fire many years ago. Nan Chu is attracted to Lin, but Lin is reluctant to approach her because he is aware of the dangers of his profession. A new generation of young and brave firefighters, such as Shao Yixing and Qin Shiquan, are emerging, and Lou Minye, who has brought back advanced equipment and technology from abroad, has also returned to the fire brigade. The three generations of firefighters, old, middle-aged, and young, have worked together in fire, earthquake, and aerial rescue and other disaster rescues, raising the level of fire safety in Beixun City to a new level. Nan Chu and Lin Luxiao are also getting to know each other better. Faced with the most dangerous forest fire, Lin and his teammates still choose to go against the fire.

2023-09-02

#4

Historical, Romance, Wuxia

Esther Yu, Zhang Linghe, Cheng Lei

Gong Ziyu loses his father and brother overnight and becomes the head of the family. But there are many crises. Yun Weishan is a spy lurking by his side. She is torn between getting freedom and getting love.

2022-11-03

#5

Urban, Youth, Romance

Arthur Chen, Zhang Jingyi

Zhu Yun has just started her college life and her world has been changed completely by the intrusion of the "bad boy" Li Xun. He was treated by Zhu Yun as an uneducated rich guy, but his real identity is actually a special admission to the school, a rare programming genius. After a few encounters, both of them have some appreciation for each other. When senior Fang Zhijing makes trouble for Zhu Yun several times, Li Xun steps in to defend her and invites her to join the team he has formed to win a major programming competition on behalf of the school. During their time together, love gradually sprang up between them and they bravely came together in spite of their family differences. When they are getting closer and their business plan is close to success, Fang Zhijing indirectly causes Li Xun's elder sister to have a car accident, and Li Xun is sentenced to jail for injuring Fang Zhijing under his grief and impulse. After being released from prison, Zhu Yun never gives up and helps Li Xun turn the tide, beating his rivals Fang Zhijing and Gao Jianhong in the business competition and taking back the company. In the end, Zhu Yun's unreserved dedication allows Li Xun to finally cross the hurt brought about by his family and learn to open his heart and embrace the love that belongs to him.

2022-10-01

#6

Urban, Suspense, Fantasy

Li Yitong, Jin Han

Wu Yu and Tan Jiao met on a boat trip. They fell in love at first sight. After the trip, they both suffer from memory loss of varying degrees, with Wu Yu losing a few days after the trip and Tan Jiao losing nearly a year and a half. Wu Yu is a well-rounded academic with a promising future, but his life is turned upside down after the trip when his only family members, his mother and sister, are killed. He gives up his future to find out who is murderer and becomes a car mechanic. Tan Jiao reunites with him when she comes to fix her car. Then they would have a time-travel every half a month...

2019-12-16

#7

Youth, School, Comedy

Zhou Yiran, Hao Fushen

Chen Jing is a smart girl in middle school of the Conservatory of Music, majoring in folk music and yangqin, who decides to work for her senior brother Wang Wen because she likes piano. However, her lack of knowledge of Western music and her background in folk music has caused her to be snubbed by Wang Wen and has caused friction between the two majors on campus. In order to prove her ability and that folk music can be on a more powerful stage, Chen Jing joins forces with the girls of dormitory 502 to form a folk music band. Chen's cousin, Chen Hexu, is a teacher, and she helps the students resolve their prejudices and misunderstandings when there is a gap between the two majors, and quietly gives Chen Jing encouragement and help. Outside of school, Chen Hexu meets actor Feng Anyu by mistake. Chen Hexu's true attitude towards herself gave Feng Anyu the courage to re-examine his life and lend a helping hand to Chen Jing in the process of forming her band many times. The students grow up with the help of Chen Hexu and many other teachers, and the students of Western and folk music break down stereotypes and get along well with each other. Chen Jing eventually proves the charm of folk music and goes on to a bigger musical stage, harvesting a beautiful youth!

2019-12-07

#8

Historical, Romance, Fantasy

Daddi Tang, Huang Riying

Tu Siyi and Lin Zhengzheng were originally childhood sweethearts and lovers, but as Tu Siyi became an idol and became more and more popular, there was a gap in their relationship. When Tu Suyi endorses an ancient game, he is accidentally trapped in the game and becomes the third prince of the game. In order to save her boyfriend, Lin Zhengzheng enters the game as a player, but she finds that she has become the villainous wife of the third prince, and needs to assist Tu Siyi to complete the game task of winning the throne and ascending to the throne within the three life chances given by the game system. The system empties his memory, so Tu Siyi regards Lin Zhengzheng as his nemesis, and is driven by his subconscious mind to be uninterested in the throne. On one side is Lin Zhengzheng, who aims to win the throne and complete her mission, and on the other side is Tu Siyi, who is obsessed with music and wants to return to the countryside. They start to "fight" against each other on their way to winning the throne, finally finding their love again.
Related Posts