The Comic Bang – Shen Yue, Wang Jingxuan
The Comic Bang is a youth romantic drama directed by Zhong Qing, starring Shen Yue, Wang Jingxuan, Zhou Yanchen, Zeng Keni, Wu Yuheng, and Wang Ruoshan, with a special appearance by Zhao Yiqin.

The series is based on the manga "月刊少女野崎くん/Monthly Girls' Nozaki-kun" by author Izumi Tsubaki.
Details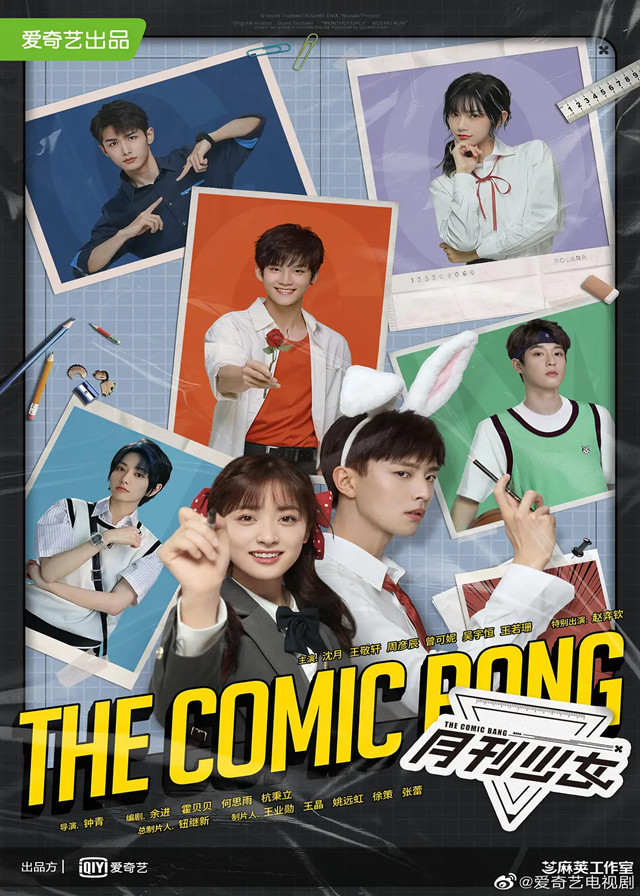 Cast
Synopsis
The sophomore mathematics department's low-key and mysterious academic bully Lu Yeqi has an identity that is not known to all, a professional girl cartoonist.
But as a science student, he actually lacks a certain knowledge of girls' comics.
Lu Yeqi originally dreamed of becoming a hot-blooded teenage comic book artist, but by mistake embarked on the road of girl comics.
For his love of comics, he is determined to carry out his dream to the end.
The girl who had a crush on him, Zuo Qiandai, was brought into his comic team by mistake after her unsuccessful confession.
After getting to know Zuo Qiandai, Lu Yeqi was given new inspiration to create, and as they continued to spend time together, he burst out with a new passion for creating.
As the manga team continued to expand and stabilize, new opportunities and challenges came one after another.
Faced with all the unknown difficulties, the team members experienced confusion, doubts, and quarrels, and finally fought together to become a very cohesive comic team.
They trusted each other and supported each other. In the small studio, stories about youth, friendship, and dreams were staged every day.
Reviews
You May Also Like
Related Posts