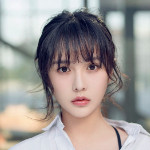 Jiang Qinyun dramas, movies, and TV shows list contains the best TV series, films of Jiang Qinyun and the ongoing and upcoming shows. The list will be updated continuously, bookmark this list to get the latest tv shows of Jiang Qinyun.
Jiang Qinyun Dramas List
2023-09-20

#1

Urban, Romance, Drama

Zhang Hanyu, Lan Yingying

When Bai Xining was 10 years old, she experienced a family tragedy that led her from being the heiress of a jewelry conglomerate to a destitute girl. She was sent to Australia and adopted by an ordinary Chinese couple, losing all contact with China. However, as she grew up, she gradually learned about the injustice that led to her mother being framed and imprisoned. She made a secret vow to return to China one day and seek justice for her mother. Fifteen years later, with two master's degrees to her name, Xiling concealed her true identity and entered the Chen Dong Group, which once belonged to her mother. She became entangled in the power struggle between the tycoon Li Zhuoran and Chen Dong's former subordinate, Lin Yi. In the end, using her intelligence and courage, Xinling uncovered the truth behind the wrongful conviction of her mother and firmly established her position in the jewelry empire.

2022-05-20

#2

Urban, Sci-fi, Romance

Leon Leong, Sun Qian

Lu Sen, the president of a top intelligent technology company, has to live alone in an estate far away from people due to human allergies. The orange tree that his parents planted with him is his only emotional support. Yang Shanshan, who has to pretend to be a robot, enters his life, and from then on they fall into a sweet and sour love like oranges.

2021-12-23

#3

Urban, Romance

Huang Jingyu, Wang Likun

Hou Jue's apartment was illegally invaded and received inexplicable death threats. Hou Zhirong was worried about his son's safety and decided to hire a personal bodyguard for Hou Jue. Wu Shiyi, a female bodyguard from a security company, was selected by Hou Zhirong and became Hou Jue's personal bodyguard. For this obstructive female bodyguard, Hou Jue was strongly disinclined and deliberately put obstacles to her. Wu Shiyi countered measure for measure. The relationship between them began to ease in the slow contact. At the same time, Zhirong Enterprise was getting into more and more crises and disputes. Who was behind it and who could save Zhirong Enterprise? What will happen to the relationship between Hou Jue and Wu Shi? The emotional encounters in everyone's lives are like a novel full of suspense, you will never know in advance who you will meet until you are there. If you meet the right person, you will be "Lucky With You".

2021-02-06

#4

Urban, Romance, Youth

Ji Meihan, Luo Zheng

The cool handsome boy Gu Yanluo (Luo Zheng) and the funny girl Ye Weimian (Ji Meihan) fall in love by mistake after an awkward chance encounter. Lu Yao (Li Shaminzi), a valiant young lady, and Mu Ze (Chen Heyi) are a pair of lovers who dislike each other constantly but gradually warm up. Meanwhile, Zuo Sichen (Wen Yuan), a talented painter, and Yan Jiuyue (Chang Huasen), a straight-A student, also find their own dreams and love.

2020-04-07

#5

Historical, Romance, Political

Wang Kai, Jiang Shuying, Ren Min

This drama follows the life of Emperor Song Renzong, from his rise to the throne as a young man to his gradual control of the dynasty and devotion to the people, as well as his emotional choices behind the turbulent court. As a young man, Renzong ascended to the throne and took control of the world, but his mercy and love for the people put pressure on him. He feared the changes in the dynasty and feared the words of the people, and ruled the country like a scale, trying hard to keep the balance between the court and the people, The reign of Emperor Renzong was a period of economic and cultural prosperity, this was due to the fact that Emperor Renzong had always followed the kindness principle, and had encouraged freedom of speech. At the same time, however, he sacrificed almost all the possibilities of "capriciousness", putting his daughter, his wife, and his concubine, including himself, in an insurmountable "Lonely Castle", and leaving himself torn between the people of the country and the love of the emperor, between the concept of governing a state and the love of his family, between reason and emotion.

2017-06-21

#6

Youth, School, Friendship

Fan Xiaodong, Yang Xizi, Su Miaoling

On the eve of graduation, Bai Youyou suffers from a change in her parent's marriage and takes the initiative to propose to her boyfriend of four years, Yu Ziheng. Yu Ziheng, who has disappeared for more than half a month, suddenly asks for a breakup. Gao Shang, who has been in love with Bai Youyou, finally seizes the opportunity to start courting. Yu Ziheng gets a job and swaps secrets with Zheng Nina, pretending as lovers to help each other, and they become targets. Song Wei, the school's external counselor, opens a psychology course at the "Zhi Zi Hua Kai" Café near the school to help students grow up. Hu Kankan meets Song Wei, who ignores him, and is provoked to be aggressive, only to be stopped by Gao Xing Xie Ruolin and Hu Kankan, who have been at the same school for four years, have no contact with each other, but because of the remarriage of Hu's father and Xie's mother, they reveal their other side. As graduation approaches, they are all faced with difficult decisions at the crossroads of their lives. Together, they sort out the direction of their dreams in the midst of confusion and bewilderment, warming each other on the way to growth.

2015-11-08

#7

Youth, Drama

Zhou You

Qiu Shuangyi, the founder of Safe Island, has become a social celebrity due to the popularity of the programme focusing on youth growth issues. A mystery girl, Wu Xiaomeng, comes to Safe Island as a fan of Qiu Shuangyi and is assigned to work with Li Dale. Li Dale doesn't like Wu Xiaomeng and thinks she's just a brainless fangirl. They have very different ways of dealing with teenage girls and are often at odds with each other. The clients of Safe Island are a group of troubled girls who have put their parents and teachers at their wits' end. Kui Zhi is a young girl, whose mother has been married six times. Tian Zhan was sent away to school by her parents. Li Weixi was raised by her father's mistress. A Meng is a rural girl who has been sent to a detention centre. Xiao Ai is a brainless fangirl. In the process of engaging with these troubled girls, Wu Xiaomeng and Li Dale gradually discovered that it is not just children who need psychological counselling. While helping the troubled girls, the three are faced with their own problems. Qiu Shuangyi is estranged from her husband, Li Dale has broken off his relationship with his father, and Wu Xiaomeng, who has never mentioned her origins, seems to have another purpose for coming to the island.
Related Posts