A Robot in the Orange Orchard  – Leon Leong, Sun Qian
A Robot in the Orange Orchard is an urban sci-fi romantic comedy directed by Xing Xiao, led by Leon Leong and Sun Qian, co-starring Wang Fang, Zhu Yunhui, Cheng Yeqing, Zhou Yuhang, An Xiaoge, Lv Sitong, and Jiang Qinyun.

The drama tells the story of Yang Shanshan, an inventor who has to pretend to be a robot and live together with Lu Sen, the president of IMU, who suffers from physical contact disorder by coincidence. They gradually open their hearts and eventually reap love and growth in their daily battle of wits.
Details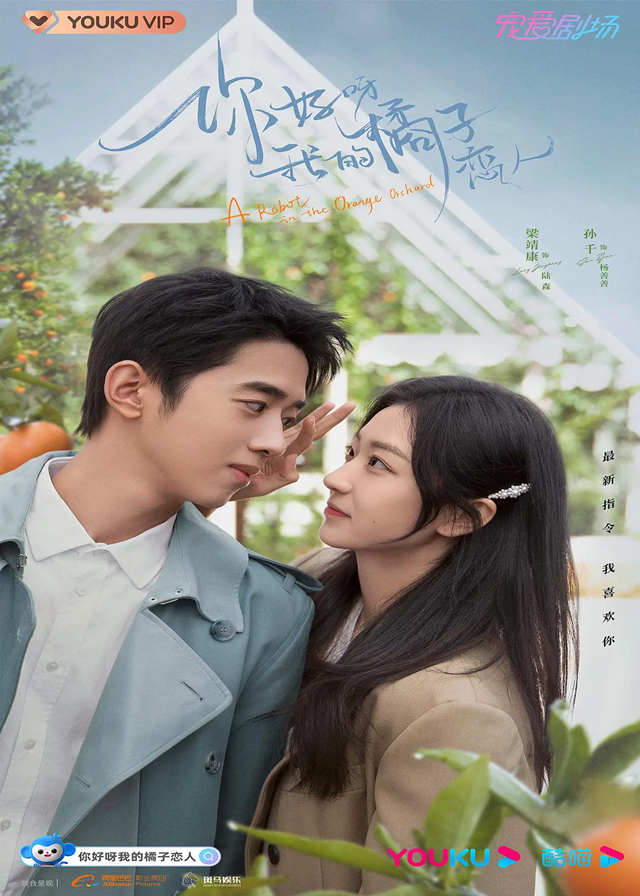 English Title: A Robot in the Orange Orchard
Chinese Title: 你好呀,我的橘子恋人
Genre: Urban, Sci-fi, Romance, Comedy, Drama
Tag: Haphephobia, Multiple Couples, Fluffy
Episodes: 30
Duration: 40 min.
Director: Xing Xiao
Writer: Ji Wen
Producer: Pu Xiaoqiao,Yan Jiahui, Rong Peng
Product Company: Alibaba Pictures, ZEBRA ENTERTAINMENT
Released Date: 2022-05-20
Watch On: Youku, Viki, youku.tv
Subtitle:
English, Chinese, Thai, Indonesian, Malay, Vietnamese, Spanish, Portuguese, Arabic, French, German, Hungarian, Italian, Polish, Romanian
Cast
Synopsis
Lu Sen, the president of a top intelligent technology company, has to live alone in an estate far away from people due to human allergies.
The orange tree that his parents planted with him is his only emotional support.
Yang Shanshan, who has to pretend to be a robot, enters his life, and from then on they fall into a sweet and sour love like oranges.
Reviews
You May Also Like
Related Posts