A Guilty Conscience – Dayo Wong, Tse Kwan Ho, Louise Wong
A Guilty Conscience is a comedy film directed and written by Wai Lun Ng, led by Dayo Wong, Tse Kwan Ho, Louise Wong, Fish Liew, and Michael Wong.
The movie tells the story of a lawyer named Lin Liangshui, who defends a single mother caught in a wrongful case of abusing her daughter. He upholds the dignity of the law in a battle for justice against power.
Details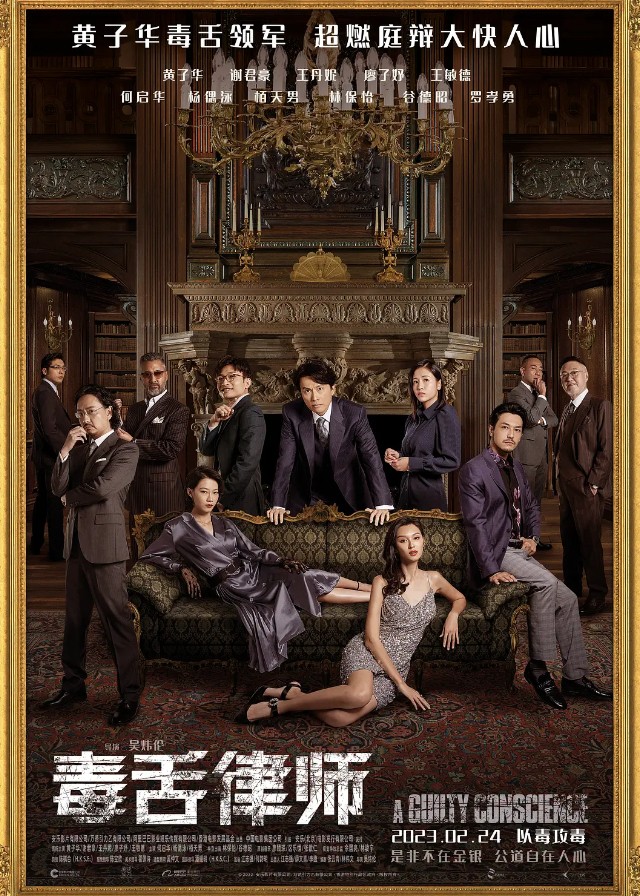 English Title: A Guilty Conscience
Chinese Title: 毒舌律师, 毒舌大狀
Genre: Drama, Comedy
Duration: 133 min.
Director: Wai Lun Ng
Writer: Wai Lun Ng
Producer: Bill Kong
Product Company: EDKO FILMS LTD
Released Date: 2023-02-24
Boradcast Website: -
Cast
Synopsis
A wrongful case involving an internationally famous model who was accused of abusing her daughter has turned into a battle between the legal system, the powerful, and socialites!
How will the wealthy Chung family at the top of the social pyramid use their power and resources to protect themselves?
And how will lawyers like Lin Liangshui overcome immense obstacles to fight for justice?
Reviews
You May Also Like
Related Posts