Unique Lady Season 2 – Gong Jun, Jade Cheng
Unique Lady Season 2 is a historical fantasy romantic drama directed by Lin Helong, starring Gong Jun and Jade Cheng, Alen Fang, Yu Kaining, Zhu Yunlong, and Yi Sha.
Continuing from the previous season, the drama follows Lin Luojing and Zhong WuMei as they complete their marriage, face internal and external power struggles together, struggle to achieve true love, and finally return to the real world.
Details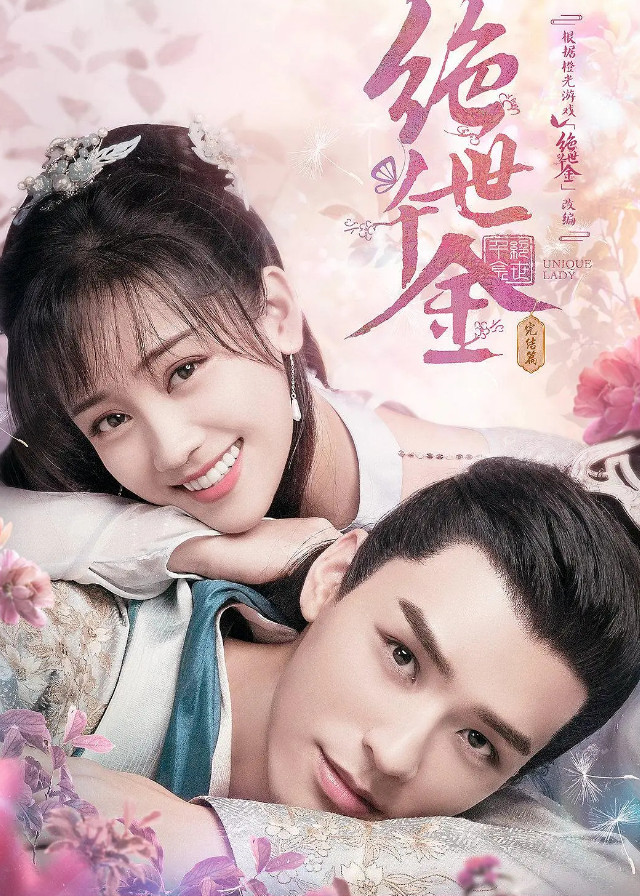 English Title: Unique Lady Season 2
Chinese Title: 绝世千金完结篇, 绝世千金第三季
Genre: Historical, Fantasy, Romance
Tag: Love Triangle, Pregnancy, Amnesia, Love/Hate Relationship, Jealousy, Steamy Kiss
Episodes: 27
Duration: 40 min.
Director: Lin Helong
Writer: Wang Tianchu
Producer: Wang Tianchu
Product Company: YOUKU
Released Date: 2020-12-24
Broadcast Website: Viki, Youku, youku.tv
Cast
Synopsis
In the midst of her life with his new husband Zhong Wumei, Lin Luojing's personal guard Liu Xiuwen returns to Shengjing in the identity of Prince Qi Yu, vowing to compete with Zhong Wumei and snatch his wife at the same time.
Faced with the internal and external struggles of power, trials, and dangers, Lin Luojing and Zhong Wumei work together to overcome the crisis and finally return to the real world, and Lin Luo Jing also becomes an employee of the game company.
Reviews
You May Also Like
Related Posts
Chinese Dramas Like Unique Lady Season 2

Are Simon Gong Jun, Zhou Yutong in a relationship? Why Is Their Marriage Certificate Circling On The Net?

Who Is Simon Gong Jun's Girlfriend? 3 Rumored Relationships

How Is The Relationship Between Simon Gong, Zhang Zhehan?

Is Xu Muchan Simon Gong Jun's Girlfriend Currently?

Zhang Zhehan, Simon Gong Are Not The First Candidates Of "Word Of Honor"

Will Zhang Zhehan, Gong Jun Become Next Xiao Zhan, Wang Yibo, "Word Of Honor" Become A Hit

Grey History Of Simon Gong Jun, Sebrina Chen Yao? "The Player" Is Released After 4 years

Gong Jun Photos

Gong Jun Responses To The News He Will Join The 3rd Public Performance Of "Chuang 2021"

Gong Jun, Zhang Huiwen Coupled In "The Flaming Heart", The Drama Is Expected.

Gong Jun Dramas, Movies, and TV Shows List

Jade Cheng Dramas, Movies, and TV Shows List