The Player – Chen Yao, Gong Jun
The Player is a youth fantasy web drama produced by Tangren Media, directed by Xu Huikang, and starring Chen Yao, Gong Jun, Chen Borong, Zhang Leyun, Ai Jiani, Liu Yichang, Wen Yuan, Dong Chen, and Sha Yanling.

The drama tells the story of a group of game masters who are caught in a crisis where virtual and reality overlap because of a bug in the game.
Details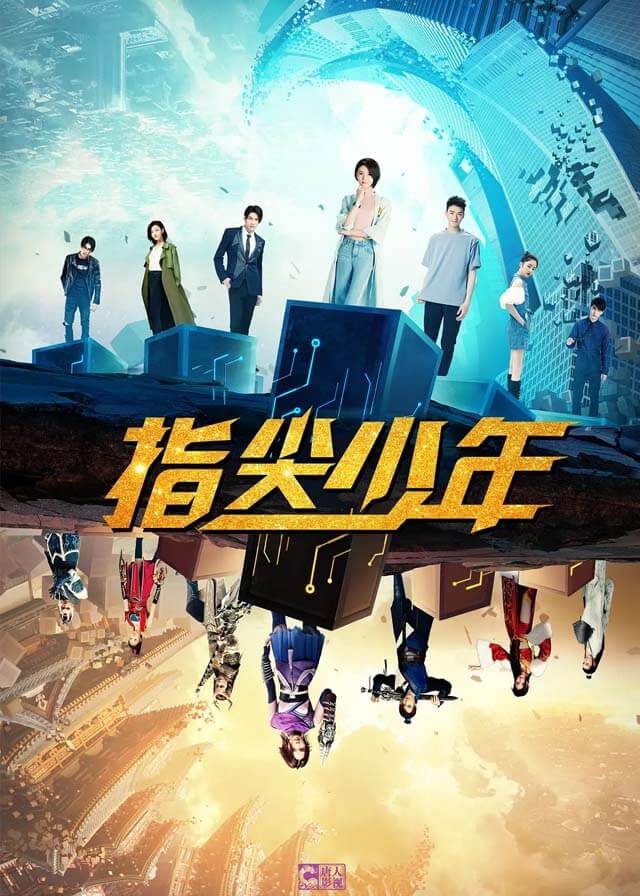 English Title: The Player
Chinese Title: 指尖少年
Genre: Urban, Youth, Fantasy, Action, Romance
Tag: Gaming, Crossworlds Traveler, Time Travel, Game World, Parallel Dimension, Adapted From A Game
Episodes: 20
Duration: 40 min.
Director: Xu Huikang
Writer: Deng Liqi
Product Company: Tangren Media
Released Date: 2021-04-22
Watch On: MGTV, MGTV Drama Channel
Cast
Synopsis
The story of a group of game masters who are caught in the crisis of overlapping virtual and real worlds because of a bug in the game
A bug in a popular game that no one is aware of seamlessly connects the game world with the real world, involving a group of gamers who had no interactions in the real world in a crisis where the virtual and the real overlap.
Ren Yi warrior and his good buddy Li Yuan, not only are they childhood friends who grew up together in real life, they are also good partners who run around in the game world.
In order to prove himself, Li Yuan tries to awaken the ancient evil god Savage King in the game and try to control the game world.
In order to stop Li Yuan, Ren Yixia decided to gather the game's top players Gu Ling, Long Ziche, Yan Yufei, Xiao Hanlin, formed a "chivalrous group", a battle to attract the attention of the whole service, but accidentally created a "dimensional door", not only let the game's characters open their minds, but also let the chivalrous group of players gain superpowers.
Reviews
You May Also Like
Related Posts
Chinese Dramas Like The Player

Sebrina Chen Yao, Elvis Han Dongjun Relationship Was Exposed?

Are Simon Gong Jun, Zhou Yutong in a relationship? Why Is Their Marriage Certificate Circling On The Net?

Grey History Of Simon Gong Jun, Sebrina Chen Yao? "The Player" Is Released After 4 years

Who Is Simon Gong Jun's Girlfriend? 3 Rumored Relationships

How Is The Relationship Between Simon Gong, Zhang Zhehan?

Is Xu Muchan Simon Gong Jun's Girlfriend Currently?

Zhang Zhehan, Simon Gong Are Not The First Candidates Of "Word Of Honor"

Gong Jun Photos

Will Zhang Zhehan, Gong Jun Become Next Xiao Zhan, Wang Yibo, "Word Of Honor" Become A Hit

Gong Jun, Zhang Huiwen Coupled In "The Flaming Heart", The Drama Is Expected.

Gong Jun Responses To The News He Will Join The 3rd Public Performance Of "Chuang 2021"

Gong Jun Dramas, Movies, and TV Shows List

Chen Yao Dramas, Movies, and TV Shows List