The Flaming Heart – Gong Jun, Zhang Huiwen
"The Flaming Heart" is a rescue drama directed by Zhang Lichuan, starring Gong Jun and Zhang Huiwen, co-starring Pang Hanchen, Zhou Linjia, Luo Yi, Lu Yupeng, Wang Yizhou, Zhang Shilu, Yao Qingren, Zhao Huinan and Liu Chao, with special appearances by Zhou Yanchen and Wang Ziwei.
Details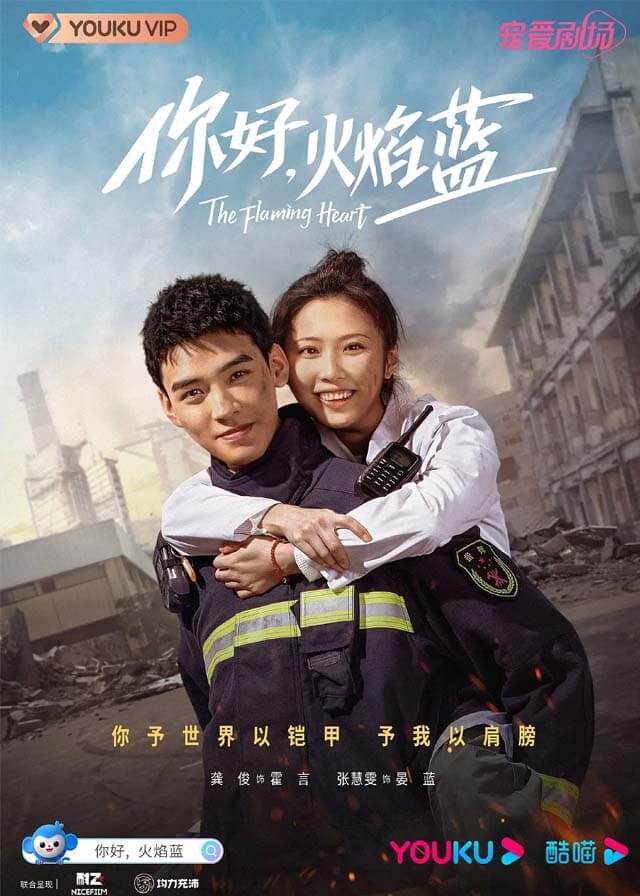 English Title: The Flaming Heart
Chinese Title: 你好,火焰蓝
Genre: Romance, Action, Rescue
Director: Zhang Lichuan
Writer: Hou Shiqi, Wu Wei, Ding Rui
Producer: Su Ming, Han Peijun
Product Company: Youku, Nicefilm, Jun Li Chong Pei
Broadcasting website: Youku
Release date: July 8, 2021
Cast

Gong Jun
as Huo Yan

Zhang Huiwen
as Yan Lan

Pang Hanchen as Luo Jie

Zhou Yanchen as Wang Dayin

Wang Ziwei
as Jiang Tong

Zhou Linjia as Liu Xuan

Luo Yi as Bai Xiaolin

Lu Yupeng as Ma Qianli
Synopsis
The drama focuses on two special professions, firefighters and emergency doctors.
In one-by-one life-and-death tests, "flame blue" and "angel white" hand in hand and side by side, adhere to the same rescue beliefs in their respective "battlefield".
The same beliefs let them gradually make acquaintance with each other and fall in love, interpreting the burning love of both lovers and comrades.