Love The Way You Are – Angelababy, Lai Guanlin
Love The Way You Are is an urban romantic drama directed by Yu Zhong Zhong, starring Angelababy, Lai Guanlin, Tian Yitong, Liu Yitong, Zhang Tao, Ling Meishi, and Guan Zijing.
Details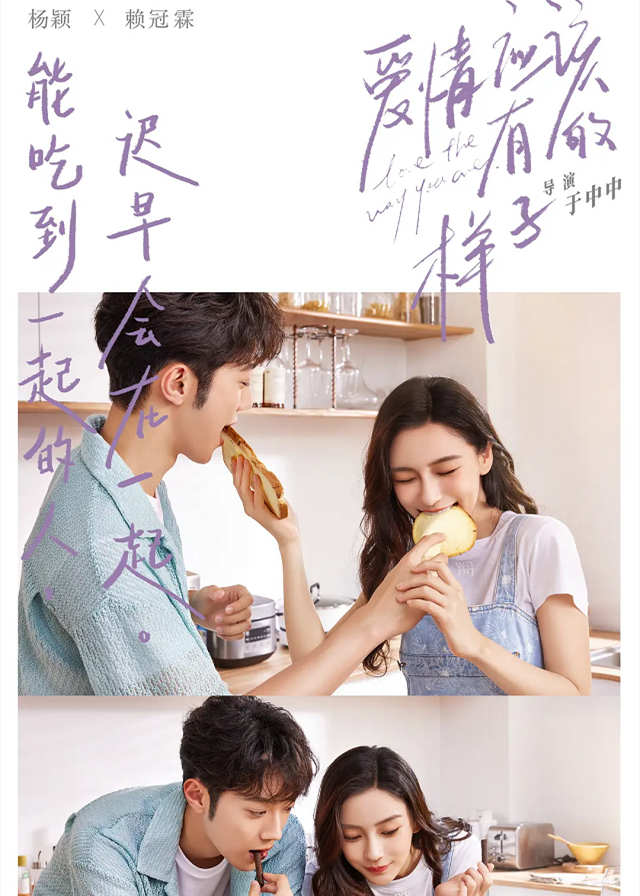 Cast
Synopsis
Yin Yike, who seems to have a perfect life, is living her 35-year-old life as a matter of course. Whether at work or at home, she is always able to take care of everyone around her like the never-tired Wonder Woman, but she forgets to warm herself.
Till she comes across the sunny boy Xu Guangxi in a convenience store, sunshine shines into her heart. Xu Guangxi often scrounged free meals off her family.
When Xu Guangxi returns home from his studies overseas, his childhood dependence on Yin Yike turns into an overwhelming heartbeat. But chasing after Yin Yike is not an easy task for Guangxi, as it means enduring the pressures of a fast-paced life and an overload of reality.
But because of love, Guangxi became more and more mature over the long years, readjusting his paces and moving firmly towards Yin Yike. They are getting closer and closer, and they understand that the best love is not mutual sacrifice, but mutual attraction and respect, and making each other a better one!