Never Give Up – Zheng Kai, Yukee Chen, Dylan Wang
Never Give Up is an urban comedy, led by Yukee Chen Yuqi and Ryan Zheng Kai, with a speical appearance by Dylan Wang Hedi, co-starring Zhang Shaogang, Yuan Wenkang, Liang Chao, and Zhong Lili.
The drama is based on the comic "Gao Si Dian Zi / 高斯电子". It tells the story of a group of people working in Gaofa Group in the big city and the funny and ridiculous things that happen to them in the workplace.
Details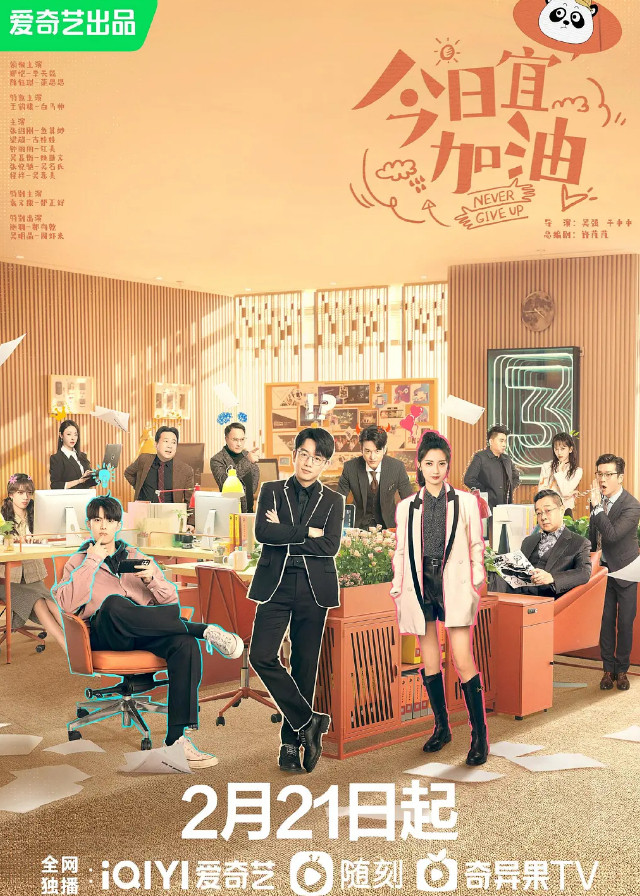 Cast
Synopsis
Planning Department 3 was once the most secretive and prestigious department within Gaofa Technologies. But in the past three years, its status has fallen due to the repeatedly unreliable plans it has submitted.
However, in their own way, the people in Planning Department 3 are living the life of "ordinary strugglers".
Whether it is Li Tianran, an "unpromising person" in the workplace, Fan Sisi, a girl who pursues inner peace and calmness, Wu Yimei, a cold-faced, and warm-hearted person, or Bai MaShuai, who works hard instead of being a playboy, they have their own dreams, their own persistence, and their deep feelings for the Planning Department.
They progress with their colleagues and grow with the company.
Although they faced deliberate criticism from the deputy director and competition from Planning Department 1, they successfully resolved the crisis with their efforts time and again and brought Planning Department 3 back to the top.
They have also grown up in their work life with laughter and tears, and have gained precious love and friendship.
Reviews
You May Also Like
Related Posts