Mr. Bad – Chen Zheyuan, Shen Yue
Mr. Bad is a fantasy romantic comedy directed by Li Qingrong, led by Chen Zheyuan and Shen Yue, co-starring Luo Mingjie, Qu Jingjing, Guo Xiaotian, and Su Zishan, with special appearances by Dong Xuan, Shao Feng, and Wang Zijian.
Details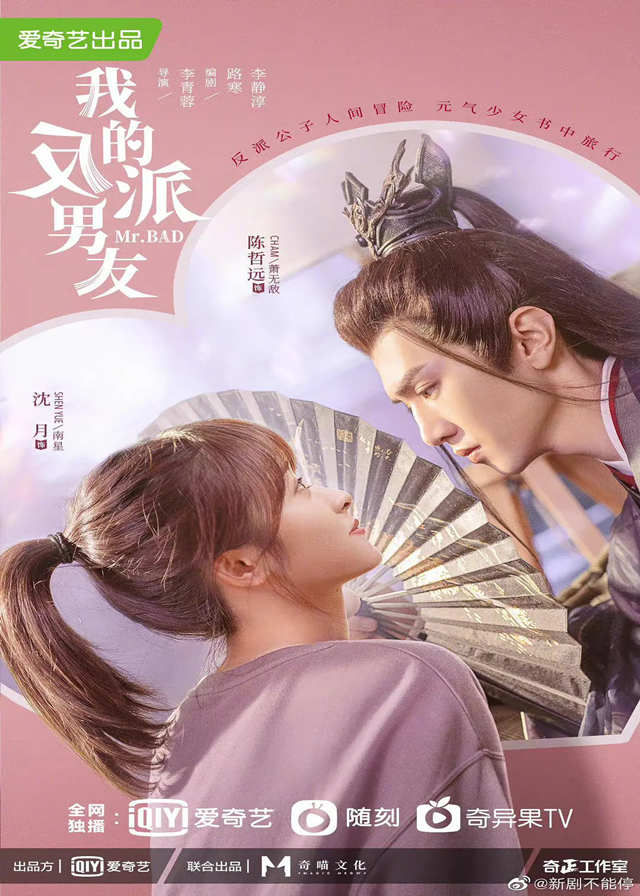 English Title: Mr. Bad
Chinese Title: 我的反派男友
Genre: Urban, Romance, Fantasy, Comedy
Tag: Enemies to Lovers, Secondary Couple, First Love, Marriage, Wedding, Writer Female Lead
Director: Li Qingrong
Writer: Lu Han, Li Jingchun
Producer: Yang Bei, Liu Miaomiao, Yan Zheng, Liu Menghao, Liu Mujia
Product Company: iQIYI
Released Date: 2022-09-30
Watch On: iQIYI, Viki
Cast
Synopsis
When Nan Xing, a young girl who loves writing, made a wish, she accidentally summoned the villainous character Xiao Wudi from her book.
The clever and cunning Xiao Wudi just came into this world, he threatened and blackmailed Nan Xing to live next door to her house, and they started a funny neighborhood life.
As Xiao Wudi was brought to the world by Nan Xing's wish, whenever Nan Xing was in need of help, Xiao Wudi would be automatically summoned to her side.
The two people from different worlds started a "battle of wits" in real life.
In order to find a way to return to the original world, Xiao Wudi decided to help Nan Xing realize her wish to find true love first.
In the process, he was gradually attracted to the naive and kind-hearted Nan Xing, and Nan Xing also discovered his loveliness beyond the "villain" in her day-to-day life with Xiao Wudi, and they were thus bound together.
Reviews
You May Also Like
Related Posts