Hello Dear Ancestors – Chen Zheyuan, Dong Qing
Hello Dear Ancestors is a fantasy romantic comedy directed by Mao Xiaorui, starring Chen Zheyuan, Dong Qing, Dai Xiangyu, and Wang Ting.
The drama is based on the novel "Wo De Huo Zu Zong / 我的活祖宗" by Xue Ying Shuang Hun, which tells the story of a young general in the late Eastern Han Dynasty, Zhen Jun, who has been asleep for a thousand years and wakes up in the modern era. He meets the descendant of his family, Zhen Keyi, starting a sweet and romantic love story.
Details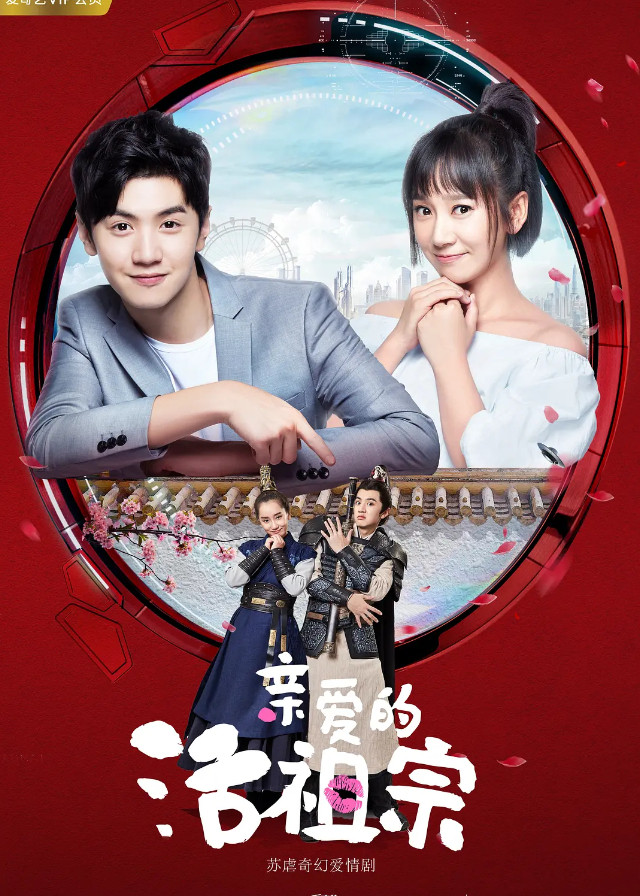 English Title: Hello Dear Ancestors
Chinese Title: 亲爱的活祖宗
Genre: Fantasy, Romance, Comedy
Tag: Melodrama, Time Travel, Unrequited Love, First Love, Reincarnation, Tragic Past
Episodes: 24
Duration: 45 min.
Director: Mao Xiaorui
Writer: Wei Ziwei, Zhang Yelai
Producer: Dai Ying, Tang Ying
Product Company: iQIYI
Released Date: 2018-06-13
Broadcast Website: iQIYI, Viki
Cast
Synopsis
On her first day of work at Wuji Online, Zhen Keyi, a young white-collar worker in the city, inadvertently disrupts the magnetic field that replenishes the energy of the sleeping cabin, causing Zhen Jun, who was sleeping in the cabin, to awaken.
Zhen Jun mistakenly considers that Zhen Keyi, who looks like Zhen Xiang, is his elder brother.
It is not until Zhen Jun is brought home by Zhen Keyi that Zhen Jun realizes that he is not only alive but also in modern society 1,800 years later.
With nowhere else to go, Zhen Jun is taken in by Zhen KeYi, and they begin to live together in a ridiculous way, leading to a sweet and romantic love story.
Reviews
You May Also Like
Related Posts