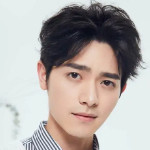 Luo Mingjie dramas, movies, and TV shows list contains the best TV series, films of Luo Mingjie and the ongoing and upcoming shows. The list will be updated continuously, bookmark this list to get the latest tv shows of Luo Mingjie.
Luo Mingjie Dramas List
2023-07-23

#1

Historical, Wuxia, Suspense

Cheng Yi, Joseph Zeng, Xiao Shunyao

Ten years ago, Li Xiangyi, the master of the Si Gu Sect, was famous for his Sword of Xiangyi and was the glory of the martial arts world. He had a fight with the master of the Jin Yuan League in Dong Hai, then the two masters disappeared in the sea. The Si Gu Sect and the Jin Yuan League both lost seriously and disappeared from the Jianghu. Ten years later, Li Lianhua, a wandering doctor from the countryside, is walking around the world with a Lotus Casebook and is mistakenly given the title of a famous doctor, but he does not want to get involved in the Jianghu. The young master, Fang Duobing, who dreams of being a warrior and a righteous man, notices that Li Lianhua is not a simple man and vows to find evidence of his guilt in impersonating a famous doctor. On the other hand, Di Feisheng, who has always regarded Li Xiangyi as his arch enemy, recognizes that the unremarkable doctor Li Lianhua is Li Xiangyi, so how can he let him go so easily? After a series of cases, the three of them form a deep friendship in the process of solving the case with laughter and anger. Li Lianhua and Di Fangsheng are no longer interested in the affairs of the Jianghu but are driven by Fang Duobing, a young man who takes the safety of the world as his mission, to rekindle their passion. They work together to solve strange cases in the Jianghu and return justice and peace to the world.

2022-09-30

#2

Urban, Romance, Fantasy

Chen Zheyuan, Shen Yue

When Nan Xing, a young girl who loves writing, made a wish, she accidentally summoned the villainous character Xiao Wudi from her book. The clever and cunning Xiao Wudi just came into this world, he threatened and blackmailed Nan Xing to live next door to her house, and they started a funny neighborhood life. As Xiao Wudi was brought to the world by Nan Xing's wish, whenever Nan Xing was in need of help, Xiao Wudi would be automatically summoned to her side. The two people from different worlds started a "battle of wits" in real life. In order to find a way to return to the original world, Xiao Wudi decided to help Nan Xing realize her wish to find true love first. In the process, he was gradually attracted to the naive and kind-hearted Nan Xing, and Nan Xing also discovered his loveliness beyond the "villain" in her day-to-day life with Xiao Wudi, and they were thus bound together.

2022-01-26

#3

School, Romance, Fantasy

Karlina Zhang, Qu Chuxiao

Lin Beixing, who had always followed the step of her love but not been herself, was deeply hurt when her boyfriend cheated on her. She accidentally deleted text messages from her old cell phone while cleaning up items related to her ex-boyfriend, and frequently time-traveled back to high school. But every time in the most exciting moment, she was always dragged back to the real world. After several explorations, Lin Beixing found that the key to travel is related to Zhang Wansen, so she was determined to save Zhang Wansen. It's an amazing story of redemption and mutual growth.

2021-09-06

#4

Urban, Romance

Ren Jialun, Bai Lu

Shiyi is one of the top dubbers in the industry. She is gentle and low-key. One day she encounters Zhou Shengchen at the airport, an elegant returnee, chemistry professor. They are impressed by each other. To save the declining purple clay teapots factory, Zhou Shengchen agrees to get engaged and take over the business. He declines the family arrangement and proposes the engagement to Shiyi. Shiyi is already in love with him, so she agreed happily. As they get along, a tacit understanding develops between them. Their hearts get closer. To revitalize the purple clay pot craft in his hometown, Zhou Shengchen has a huge disagreement with his elders over his business philosophy. Faced with the dilemma of family and business, he is fortunate to have Shiyi by his side, giving him the most solid support and encouragement. After the event, their love for each other grows even stronger. However, to save Zhou Shengchen, Shiyi was framed by a traitor and was seriously injured and in a coma. Zhou Shengchen temporarily leaves his career to take care of his wife. Eventually, he wakes Shiyi up. They promise to stay together for the rest of their lives.

2020-02-14

#5

Historical, Suspense, Romance

Esther Yu, Liu Yichang

Zhao Cuo is a playboy with a domineering personality. He met a female coroner Tian Sanqi by mistake and married her after a series of ludicrous stories. But soon after the marriage, he was involved in an unsolved case. It led Tian Sanqi and others to start a story of uncovering the conspiracy and solving the mystery.

2020-01-30

#6

Historical, Youth, Suspense

Roy Wang, Ouyang Nana

Five thousand years ago, after being suppressed, the Evil God, who had plagued the world, transformed into nine evil eyes and lurked in the great world, waiting for the time to resurrect. Five thousand years later, the nine evil eyes appear in the world one after another. Teenager Mu Chen befriends Luo Li, and by mistake connects with the Divine Beast Jiu You. They grow up together during the Battle of Mu Liu, the Black Dragon's siege of the Bei Cang Ling Yuan, and the battle of White Horse City. After the battle of White Horse City, Mu Chen took over the burden of avenging for the Dragon Clan and confronting the Evil God from the hands of Bai Long. After a series of adventures, Mu Chen defeated the Evil God, restored peace to the Great World, and grew to become the "Great Ruler" of the Great World. Mu Chen and Luo Li got together finally.
Related Posts