Don't Disturb My Study – Lai Guanlin, Landy Li
Don't Disturb My Study is a youth drama directed by Chen Feihong, starring Lai Guanlin, Li Landi, Wang Runze, Chen Shujun, Zhao Luoran, Zhao Xuan, and Bai Yufei.

The drama is adapted from the original novel of the same title by the online writer Yueliuguang, about Nan Xiangwan, an academic discrimination patient, who grows up against the odds back in high school, studying hard while also recovering what she had lost in her youth, and finally completing the hilarious youth campus story.
Details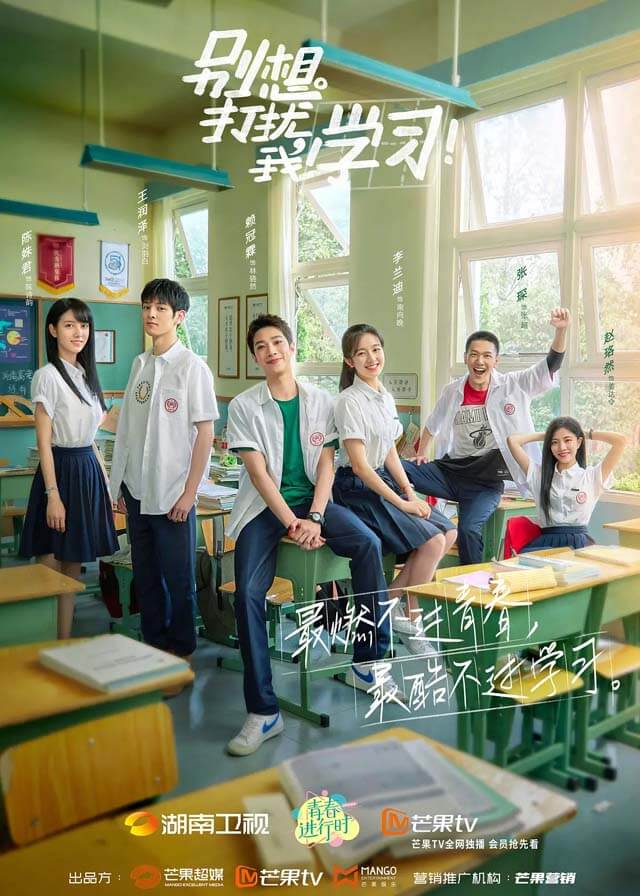 English Title: Don't Disturb My Study
Chinese Title: 别想打扰我学习
Genre: Urban, Youth, Friendship, School
Episodes: 24
Duration: 45 min.
Director: Chen Feihong
Writer: Wang Pei, Chen Deyu
Producer: Zhang Linxi
Released Date: 2021-03-10
Watch On: MGTV, MGTV Drama Channel
Cast
Synopsis
In 2020, Nan Xiangwan, a 28-year-old HR director of a world-renowned company, is also a sufferer of academic discrimination.
A high-tech psychotherapy takes Nan Xiangye's memory back to 10 years ago, allowing her to relive her senior year of high school and face her once out-of-place class 7.
In order to re-enter Guanhua University, Nan Xiangwei has to solve one trouble after another: her classmates who keep interrupting her studies, her father whom she once hated, and her unbearable memories of high school.
In the process, Nan Xiangwan gradually becomes friends with Lin Xiaoran, a sports student, and they grow up in a battle of wits and bravery.
Nan Xiangwan finally realizes that beyond the score, everyone has his or her own shining point and that winning is not the only thing that matters in life.
She starts to help her classmates to like learning and chase their dreams.
Eventually, Nan Xiangwei gains friendship, recovers her youthful enthusiasm, and reconciles with her father.
When she meets Lin Xiaoran again, she decides to take the plunge, and they get to know each other again and run towards a happy life together.
Reviews
You May Also Like
Related Posts