The Rational Life – Qin Lan, Dylan wang
The Rational Life is a realistic female growth drama directed by Xu Fujun, led by Qin Lan, Dylan Wang, Li Zonghan, co-starring Bao Wenjing, Chen Pengwanli, Lin Xinyi, and Kang Kang.

The drama tells the story of a sensible and calm 30s woman, Shen Ruoxin, who encounters a series of unfair treatment and suppression after refusing to stand in line in the workplace. In the midst of this professional battle, Shen Ruoxin meets the fledgling but sensual and delicate assistant Qi Xiao and calculating boss, Xu Minjie, who has a successful career.
Details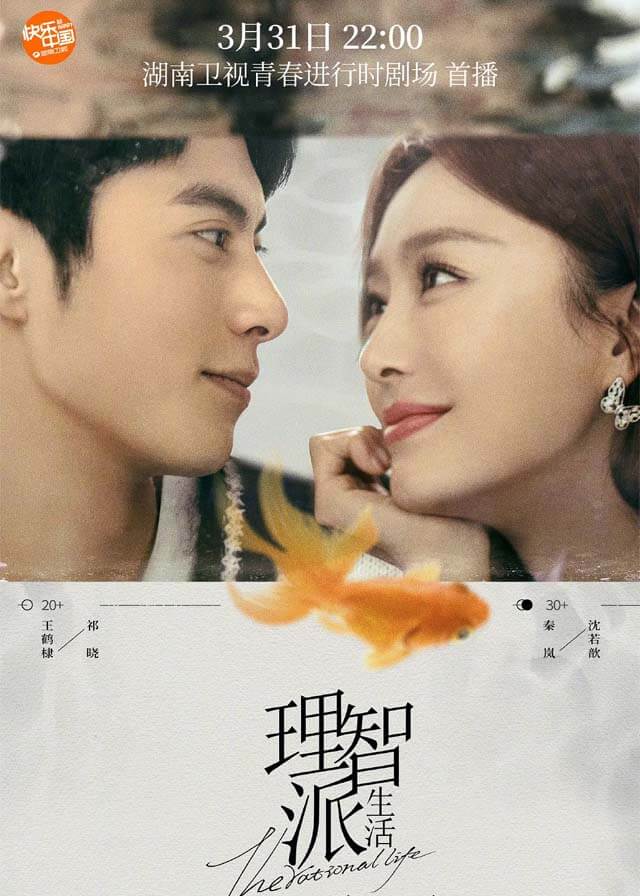 English Title: The Rational Life
Chinese Title: 理智派生活
Genre: Business, Romance, Drama
Tag: Older Woman/Younger Man, Multiple Couples, Workplace Setting, Workplace Love, Hardworking Female Lead, Age Gap
Episodes: 35
Duration: 45 min.
Director: Xu Fujun
Writer: Long Xiaoshan, Chen Chen, Chen Tong
Producer: Wang Rouxuan
Product Company: Hunantv.com Interactive Entertainment Media Co.Ltd
Released Date: 2021-03-31
Broadcast Website: MGTV, Netfilx
Cast
Synopsis
Being in a large company dominated by men, Shen Ruoxin's road to promotion is difficult.
She has been competing for the position of director of the legal division for a year.
Liu Pei, the vice president of the company, has been making things difficult for her.
Shen Ruoxin is ordered to take over the spontaneous combustion case.
Shen Ruoxin and Qi Xiao join hands to find evidence of cheating by kept man Jin Yuanhao.
Just when Shen Ruoxin signs an agreement with Jin Yuanhao to settle the case peacefully, photos are taken and spread online.
It turns out that it is Shen Ruoxin's boyfriend Cui Lixing who is behind the plot and wants Shen Ruoxin to quit her job and get married.
Shen Ruoxin refuses her boyfriend's proposal and decisively breaks up with him.
Because of the photo incident, she is transferred to the administration department.
Shen Ruoxin's assistant Qi Xiao follows her.
When Xu Minjie, the vice president of the company, openly pursues Shen Ruoxin, Qi Xiao angrily rebukes Xu Minjie's ex-girlfriend's provocation to Shen Ruoxin.
Money, values, family, career ……
Shen Ruoxin, who is moved by Qi Xiao, finally comes to realize that love is never an exchange of equivalence or burden, but only the mutual attraction, the similarity of interests, the collision of souls, and the achievement of each other in the sorrow and happiness.
In the end, Shen Ruoxin and Qi Xiao break through many obstacles and finally get together.
Reviews
You May Also Like
Related Posts