My Super Hero – Huang Xuan, Bai Baihe
My Super Hero is an urban romantic drama directed by Li Xue, led by Huang Xuan and Bai Baihe, co-starring Zhu Yuchen, Bai Yufan, Ding Jiali, Yang Kun, Chai Biyun, Xue Haojing, Yue Yang, and Zhang Jianing.
Based on Bao Jingjing's novel Wo De Gai Shi Ying Xiong / 我的盖世英熊, the drama tells the story of hotel bellboy Zhang Guangzheng and flight attendant Zheng Youen who redeem each other and work hard to become heroes in life and achieve a better themselves.
Details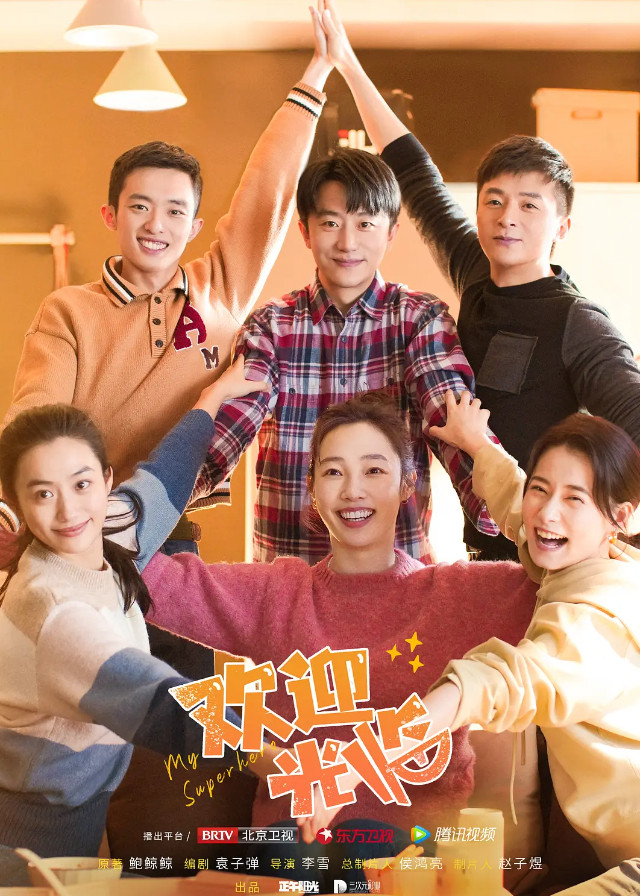 Cast
Synopsis
The hotel bellboy, Zhang Guangzheng, has always lived without any plan. After he fell in love with a stewardess, Zheng You'en, at first sight, he changed his routine life.
In order to get closer to the "Dream Girl", he joined the square dance team where Zheng You'en's mother, Liu Mei, is a member. He gradually changed his negative impression of the square dance aunties and was infected by their courage and love for life, regaining his pursuit of career and life.
The seemingly strict hotel lobby manager Sun launched a "shining moment" program to help staff development. With the encouragement of friends, Zhang Guangzheng studied hard to pass the examination to obtain further education opportunities. He went into a broader world and constantly reduced the distance with Zheng You'en.
Zhang Guangzheng's persistence and courage also changed Zheng You'en, who was a loner, Wang Niulang, who was afraid to face his true heart, and Chen Jingdian, who gave up on his exams for fear of failure.
In the big city, all of them treat people with sincerity and work hard to become heroes in life, achieving a better version of themselves.
Reviews
You May Also Like
Related Posts