Men in Love – Hu Yitian, Liang Jie
Men in Love is an urban romantic drama directed by Zhang Boyu, starring Hu Yitian, Liang Jie, Dai Xu, Liu Chang, and Li Dianzun.
Details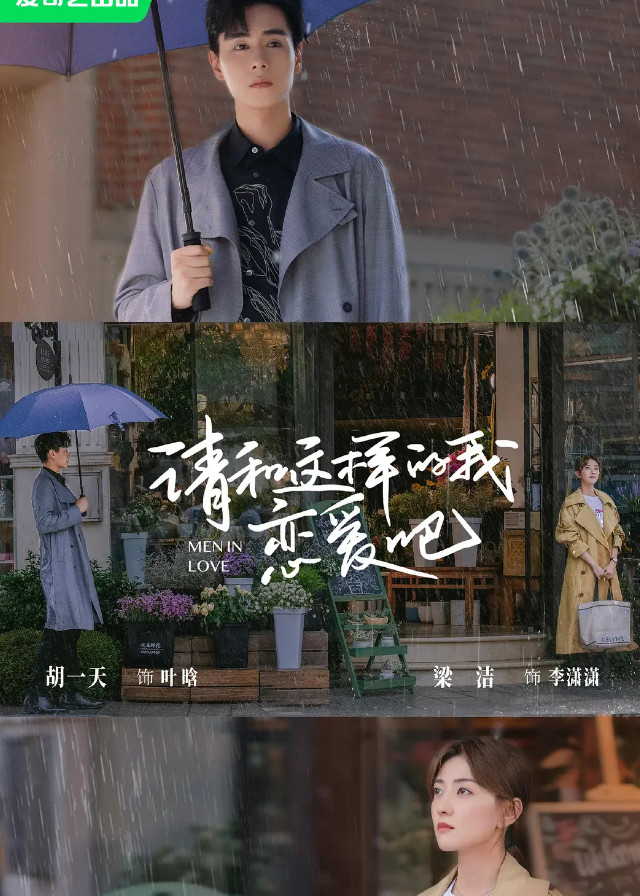 Cast
Synopsis
Ye Han, a self-disciplined and hardworking chief editor of a magazine, helps Li Xiaoxiao, an awkward and cute gym teacher, to resolve embarrassing crisis one after another by chance. But he has difficulty in falling in love because of his past encounters.
Xu Jiacheng, a passionate and straightforward magazine publisher, meets Tong Yiwen, a former top model. They are constantly seeking a balance between their pursuit of love and career.
The relationship between the four of them becomes complicated and testing because of Xiao Xiao's crush on Jiacheng.
Iin the midst of all the twists and turns, Ye Han guards Xiaoxiao's crush and weakness, and Xiaoxiao completely heals Ye Han's emotional wounds.
Jiacheng and Tong Yiwen are finally married after their trials and tribulations. The other friends are also going through the trials and tribulations of life.
Xu Yan, a professional lawyer with excellent professional skills, is afraid to face his feelings for the young and enthusiastic Xu Jialin.
Lu Zheng, a romantic restaurant owner, has been married to his wife Guo Shenglin for many years, but his seemingly beautiful marriage has its share of hardships.
After going through multiple trials and tribulations in their career and relationship, they end up reaping their own happiness and deepening their bond with each other.
Reviews
You May Also Like
Related Posts