Lady's Character – Wan Qian, Liu Mintao, Xing Fei
Lady's Character is an urban life drama directed by Gao Han, led by Wan Qian, Liu Mintao, and Xing Fei, with Bai Ke in a special appearance.
Details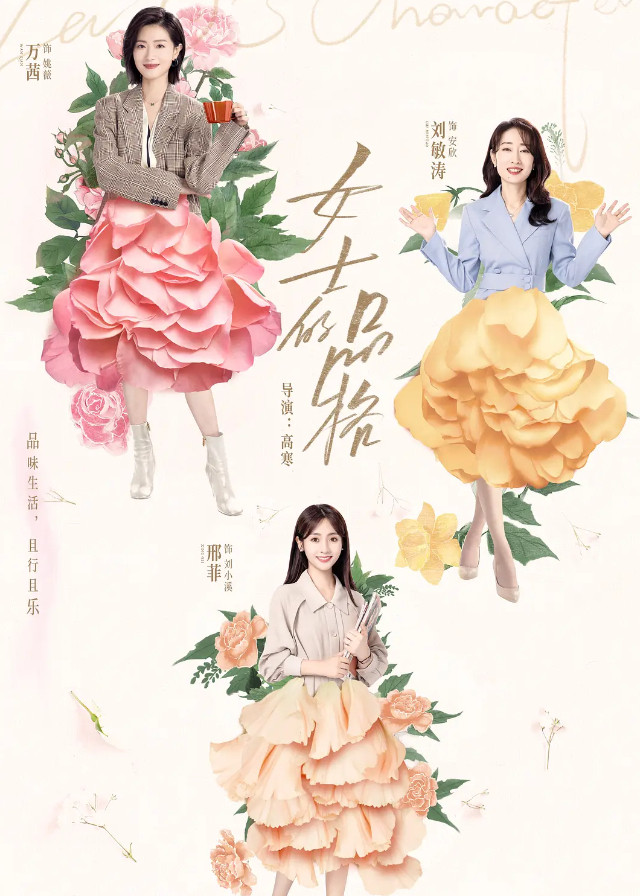 Cast
Synopsis
Yao Wei, a workaholic, is the director of a company's commercial department. She put all her heart into the work and doesn't realize that the relationship between her and her husband has become estranged.
The department she leads, which is mostly made up of women, is also experiencing problems specific to women: pregnancy, nursing mothers, and hidden pregnancies.
It is at this point that Yao Wei, who has always wanted to have children, finds herself pregnant during the rising years of her career.
Learning of Yao Wei's pregnancy, her boss Ding Lan hires An Chang to be the director of the commercial department, giving Yao Wei a rival.
An Chang seems to be the perfect woman, avoiding most of the difficulties women face in the workplace.
After a struggle, Yao Wei chooses to have the baby. It was this decision that made all the difference.
In life, Yao Wei finds affection and trust with her husband. At work, she works hand in hand with her rival and offers help to female colleagues facing different problems.
It is the character of the women they showed in their childbirth situation that made Yao Wei understand that there are many different kinds of happiness in life: success in business, being a happy mother, etc.
The company's leaders, Mr. Peng and Mrs. Ding, also gradually understand that a company cannot just pursue profits, but must let its employees grow up healthily and gain a sense of satisfaction and happiness in their work and life.
Reviews
You May Also Like
Related Posts
Chinese Dramas Like Lady's Character

Xing Fei, Daddi Tang Xiaotian -A Fake Romance Turns Real?

Who Are Fair Xing Fei's Rumored Boyfriends? Ideal Type Requirement Is Easy?

What's The Relationship Between Fair Xing Fei And Lin Yi?

How Is Fair Xing Fei And Hu Yitian's Relationship?

Xu Kaicheng, Xing Fei- Sweet And Funny Adventure In "Yue Zhao Ji"

Allen Ren Jialun and Fair Xing Fei Fall In Love in "Miss Crow with Mr. Lizard", Sweetness Is Overwhelming!

Xing Fei, Tang Xiaotian Fall In Love In "My Little Happiness"

Xing Fei Photos

"Chengrang CP" Of Li Chuan, Huang Yilin gets rave reviews- "My Little Happiness" Sweetness Overflows

Xing Fei Dramas, Movies, and TV Shows List

Liu Mintao Dramas, Movies, and TV Shows List

Wan Qian Dramas, Movies, and TV Shows List