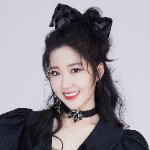 Wang Yijin dramas, movies, and TV shows list contains the best TV series, films of Wang Yijin and the ongoing and upcoming shows. The list will be updated continuously, bookmark this list to get the latest tv shows of Wang Yijin.
Wang Yijin Dramas List
TBA

#1

Romance, Drama

Li Yunrui, Xu Ruohan

In the second semester of grade 2 in high school, Shen Xingruo transferred back to Xingcheng Mingli High School and lived in the home of her father's friend, Lu Shan. Shen Xingruo shared the same roof with Lu Shan's son, Lu Xingyan, and attended classes in the same class. Over the course of a year and a half, their relationship evolved from initially not getting along to gradually developing feelings for each other.

2023-10-20

#2

Crime, Suspense, Thriller

Wang Yijin, Zhao Yue

Former Shanghai movie star Hu Xiaodie is embroiled in a perplexing and scandalous murder case. To prove her innocence, she teams up with her personal female assistant, Hua Xiaoqing, and begins self-study of investigative knowledge and deduction skills. With the assistance of the Central Inspectorate, they both grow into genuine "sleuths" to unravel the mystery.

2023-09-22

#3

Historical, Romance, Comedy

Wang Yijin, Qian Zhe, Nine

It tells the story of teenage musicians' experiences and growth.

2023-03-01

#4

Romance, Comedy, Youth

Wang Yijin, Deng Kai

After being misunderstood and hidden, Tang Su, a popular girl group idol, accidentally becomes the personal nanny of Huangfu Jue, the president of an entertainment group, after gaining more weight over 25 kilos. The face-blind Huangfu Jue is unexpectedly the number one anti-fan of Tang Su! Then they embark on a "thrilling" love story.

2023-01-17

#5

Historical, Fantasy, Romance

Chen Ziyou, Wang Yijin

A young man, Cheng Dalei, accidentally enters the world of the game system and becomes the leader of a stockaded village, embarking on an adventure to revitalize the dilapidated village, run the food industry and defend against invasion.

2021-02-23

#6

Urban, Crime, Suspense

Yang Mi, Vin Zhang

Ma Shang (Zhang Binbin), a national security investigator, is on a special investigation mission and is ordered to follow Chen Can, a foreign spy, to Shuangqing City. In the process of surveillance and investigation, Ma Shang discovers that Chen Can is just nobody at the bottom of a multinational spy organization, which has been mobilized to steal the "DS material synthesis technology" independently developed by Ding Hua Group. Due to the special circumstances of the case, the superiors directly sent Ma Shang down to Shuangqing City, and start a parallel-group investigation with the Municipal Bureau. The operation code name is "Storm Eye". After combining the group, Ma Shang found out that the City Bureau action team leader is actually a high school classmate An Jing(Yang Mi), ten years ago quietly left without saying goodbye, so Ma Shang has been difficult to let go. As the investigation progresses, Ma Shang and An Jing learn that the codename "Sleeper" spy has been lurking inside the Dinghua Group for a long time, and there is also the possibility that the Dinghua senior management has been corrupted and bribed. After a lot of trials, Ma Shang and An Jing work together to find a way to turn the tide many times at critical moments. In the end, the national security fighters succeed in capturing the "Sleeper" and wiping out the spy organization behind the scenes, defending the interests and dignity of the motherland.

2019-06-09

#7

Youth, Family, Drama

Zhang Jiayi, Yan Ni, Zhao Jinmai

The lively girl, Lin Miaomiao, unexpectedly performed exceptionally well in the high school entrance exam and was admitted to a prestigious high school, making her mother, Wang Shengnan, very proud. Living on campus in her first year of high school, Lin Miaomiao broke free from her mother's control and made three good friends: the school beauty Deng Xiaoqi, the academic genius Qian Sanyi, and Jiang Tianhao. She even became the host of the school's radio station and seemed like a "winner in life". However, faced with fierce competition from academic prodigies, Lin Miaomiao's grades suffered. Crushed by Pei Yin, whose said his son was ranked first in the city, the ignited Wang Shengnan's fighting spirit and she began accompanying her daughter to school. As fate would have it, the two families became neighbors despite their conflicts escalating. However, they eventually became close friends due to their mutual struggles with marriage problems. In their final year of high school, Lin Miaomiao faced the emotional upheaval of her parents' relationship, Qian Sanyi endured his parents' false appearances, Jiang Tianhao suffered from his family's bankruptcy, and Deng Xiaoqi hit rock bottom due to her mother's secret being exposed. These teenagers were rebellious and full of vitality, growing like spring grass in the face of sunshine and rain. After the college entrance examination, they each went their separate ways with a mix of sadness and hope for the future. Through their respective struggles, the four families found their own directions and achieved moving growth.
Related Posts