Growing Pain – Zhang Jiayi, Yan Ni
Growing Pain is an urban family drama directed by Liu Huining and Li Shaofei, led by Zhang Jiayi, Yan Ni, Zhao Jinmai, Guo Junchen, Wang Yuwen, and Jiang Guannan, co-starring Liu Zi, Hu Yaozhi and Feng Lei, Yang Xinming, Wang Haidi, Li Xiaohong, Zhang Lei, Liu Kai, Li Zhiqiang, Wu Yitong, and Xu Wei.
The drama revolves around four families who struggle against the odds and eventually grow up.
Details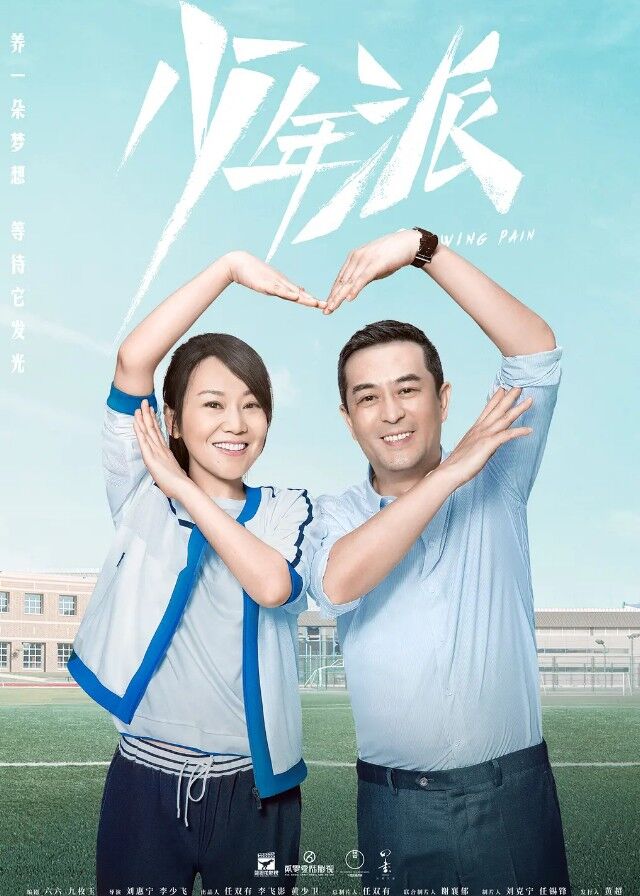 English Title: Growing Pain
Chinese Title: 少年派
Genre: Youth, Family, Drama
Episodes: 40
Duration: 45 min.
Director: Liu Huining, Li Shaofei
Writer: Liu Liu, Jiu Mei Yu
Released Date: 2019-06-09
Broadcast Website: MGTV, MGTV Drama Channel
Cast
Synopsis
The lively girl, Lin Miaomiao, unexpectedly performed exceptionally well in the high school entrance exam and was admitted to a prestigious high school, making her mother, Wang Shengnan, very proud. Living on campus in her first year of high school, Lin Miaomiao broke free from her mother's control and made three good friends: the school beauty Deng Xiaoqi, the academic genius Qian Sanyi, and Jiang Tianhao. She even became the host of the school's radio station and seemed like a "winner in life".
However, faced with fierce competition from academic prodigies, Lin Miaomiao's grades suffered. Crushed by Pei Yin, whose said his son was ranked first in the city, the ignited Wang Shengnan's fighting spirit and she began accompanying her daughter to school.
As fate would have it, the two families became neighbors despite their conflicts escalating. However, they eventually became close friends due to their mutual struggles with marriage problems.
In their final year of high school, Lin Miaomiao faced the emotional upheaval of her parents' relationship, Qian Sanyi endured his parents' false appearances, Jiang Tianhao suffered from his family's bankruptcy, and Deng Xiaoqi hit rock bottom due to her mother's secret being exposed. These teenagers were rebellious and full of vitality, growing like spring grass in the face of sunshine and rain.
After the college entrance examination, they each went their separate ways with a mix of sadness and hope for the future. Through their respective struggles, the four families found their own directions and achieved moving growth.
Reviews
You May Also Like
Related Posts
What is Wang Yuwen and Wang Ziqi's Relationship?

Does Angel Zhao Jinmai Have A Boyfriend? Relationship With Edward Lai Guanlin Is A Mystery

Who Is Uvin Wang Yuwen's Boyfriend? Relationship With Eric Yang Le Was Spotted

Wang Ziqi, Uvin Wang Yuwen Make A Contractual Marriage Surprisingly

Does Edward Lai Guanlin Have A Girlfriend? The Relationship With Zhang Caicai Is Ture Or Not?

Bai Jingting, Angel Zhao Jinmai Bring The First Hit Drama Of The New Year

Wang Yuwen Photos

Wang Yuwen Dramas, Movies, and TV Shows List

Zhao Jinmai Dramas, Movies, and TV Shows List

Guo Junchen Dramas, Movies, and TV Shows List

Yan Ni Dramas, Movies, and TV Shows List

Zhang Jiayi Dramas, Movies, and TV Shows List

Jiang Guannan Dramas, Movies, and TV Shows List