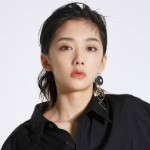 Wang Yinglu dramas, movies, and TV shows list contains the best TV series, films of Wang Yinglu and the ongoing and upcoming shows. The list will be updated continuously, bookmark this list to get the latest tv shows of Wang Yinglu.
Wang Yinglu Dramas List
TBA

#1

Action, Comedy, Drama

Hu Xianxu, Wang Yanlin, Yu Entai

Zhang Chi suffered serious injuries after driving off the racing track and unexpectedly found himself in the body of 21-year-old Lin Zhendong. He tried everything he could to prevent his 24-year-old self from making the same mistakes again.

2023-08-04

#2

Fantasy, Wuxia, Drama

Peng Yuchang, Neo Hou, Wang Yinglu

The ordinary teenager, Zhang Chulan, was unexpectedly drawn into an unprecedented world of "Outsiders" when his grandfather's corpse mysteriously disappeared. Facing sudden and relentless pursuit and the sudden intrusion of the mysterious girl, Feng Baobao, Zhang Chulan decided to no longer hide his own abilities. As he traced his grandfather's past, Zhang Chulan gradually integrated into the world of strange beings, and the mysteries of history gradually emerged. There seemed to be a shocking secret behind it all, and Feng Baobao's mysterious identity seemed to be the key to unlocking the mystery. Faced with a series of crises, the young outsiders came together and formed deep friendships and bonds. On this path of growth, each person is searching for their own path and values. A showdown between light and darkness is about to erupt...

2022-07-22

#3

Youth, School, Fantasy

Lei Jiayin, Zhang Zifeng, Zhang Xincheng

After graduating from the philosophy department, Lin Zhaoxi's life was not satisfactory. She had the seeds of mathematics buried in her heart, but due to her long time admiring her father Lin Zhaosheng and her first love Pei Zhi, two mathematical geniuses, she was not confident until she experienced two trips to parallel time and space and burst out with power beyond her imagination. The first time Zhaoxi came to the parallel time was when she was only twelve years old. With the help of Lin Zhaosheng, she spent a summer vacation in the Olympic summer camp, regained confidence in mathematics, and decided to take the initiative in life. On her second time travel, Lin Zhaoxi returned to her senior year of high school with Pei Zhi. In their side-by-side battle, Lin Zhaoxi gained the courage to face life in a positive way. Back in the real world, Lin Zhaoxi prepared for her graduate studies in mathematics while participating in a modeling competition to earn prize money to subsidize her family. In order to help her father, who was suffering from Alzheimer's disease, recover soon, Lin Zhaoxi and Pei Zhi work together to promote the research of P/NP problems and climb to the top of mathematics.
Related Posts