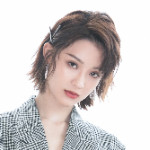 Sun Jiayu dramas, movies, and TV shows list contains the best TV series, films of Sun Jiayu and the ongoing and upcoming shows. The list will be updated continuously, bookmark this list to get the latest tv shows of Sun Jiayu.
Sun Jiayu Dramas List
2021-07-22

#1

Urban, Romance

Victoria Song, Luo Yunxi

Qiu Jianing, a woman scientist, is a core researcher in the laboratory of the Source Project at a leading pharmaceutical group in China. She is determined to conquer her subject and prove her strength to the scientific community while establishing her country's position in biosciences. As the trial reaches the clinical stage, a new researcher, Zhou Xiaoshan, arrives in the lab. Zhou Xiaoshan's wisdom attracts Qiu Jianing's attention, while Qiu Jianing's beauty and strength also stir up Zhou's calm heart, but Zhou Xiaoshan's real identity is a broker who comes to take away Qiu Jianing's research results. However, Qiu Jianing was inspired by the older generation of scientists to defend her scientific achievements. In the process, her dedication to the cause and her commitment to the country also infected Zhou Xiaoshan, and eventually, Jia Ning and Xiaoshan completed their research together, bringing honor to the country.

2020-09-29

#2

Drama, Medical

Zhang Jiayi

The drama tells about the people and events of the Chinese military and civilians in the fight against COVID-19. Among them are the medical and nursing workers from all sides who recklessly built a "great white wall" for the people. There are the ordinary but great take-away boys and special bus volunteers. There were ordinary citizens who saved themselves and helped each other. There were builders who were actively involved in the Hospital construction. There are the CDC, community, and public security personnel who joint prevention and control work. There are young people who have mistakenly stayed in Wuhan to become volunteers in the fight against the epidemic. There were those who overcame all the difficulties to switch production to masks and contributed to the "resumption of production and work". These ordinary people formed the main force in the fight against the epidemic in all walks of life and made an indelible contribution.

2019-07-22

#3

Youth, School, Sport

Peng Yuchang, Dong Li, Zhang Yijie

The rapid developments in the tennis sport of China have led to a tennis fervor in high school. The tennis team of Yuqing High School, with veteran coach Qi Na as head coach, has had many successes. It has also trained a lot of excellent tennis talents. However, in the current national tournament, Yuqing High School is facing the crisis of not being able to enter the national tournament. Lu Xia joins the team as a transfer student, and he is determined to become the best tennis player. After joining the team, he meets various tennis players and sees more possibilities. With the help of everyone, Lu Xia learns the true joy of competitive sports. In the process of playing in the national league, he feels the joy of team life and gets the strength from the group to lead the team towards the set goal, breaking through and pushing forward.

2016-07-02

#4

Urban, Youth, Romance

Alyssa Chia, Wang Yizhe, Qiu Xinzhi

Anqi, a sunny girl, has a happy childhood and later discovers that she is not her parents' biological child, but like an angel with hidden wings she still loves her mother Minna, her father Duan Hehua, and her brother Duan Gang, who has always accompanied her growing up. When she went to university, Anqi met Gao Fei and developed a fondness for him. Soon after, Yuan Lai appeared in her life again. In fact, both Gao Fei and Yuan Lai's origins are related to a change in Anqi's family more than ten years ago. An Qi resolves one crisis after another with her kindness and love, and together with Gao Fei, they get rid of the troubles caused by Yuan Lai. At this point, Anqi's aunt returned from abroad and wanted to take Anqi abroad. Anqi was faced with a dilemma as she did not want to leave Minna's family. In the end, Anqi, Gao Fei and Duan Gang all choose to live their own lives and resolve the knot of the previous generation with their kindness and brightness.

2016-04-08

#5

Youth, School, Romance

Liu Haoran, Tan Songyun, Wang Yuexin

Geng Geng, an ordinary student, is accidentally admitted to Zhenhua High School and meets Yu Huai, a "Straight-A-Student" by chance. During military training, Geng Geng befriends Jian Dan, and Jiang Niannian, and then becomes a tablemate with Yu Huai. After entering Zhenhua, Geng Geng's life is just as difficult as she expected it to be. She is "hit" hard by the test exams, she is unable to understand the lessons, and when she returns home, she is overwhelmed by the sudden appearance of her new mother and brother. However, all this becomes different because of the company of her tablemate Yu Huai and the group of good friends she has made. They make Geng Geng's high school life less lonely. During the three years of high school, Geng Geng and Yu Huai grow up together from the ordinary little things, and they say goodbye to their youth with their ignorant and youthful affection After the college entrance exam, the most special boy in Geng Geng's heart surprisingly disappeared. After years of separation, when they meet again, Geng Geng, who is still remembering the agreement of the year, is facing to choose between Yu Huai, who he has always remembered, and Lu Xinghe, who is pursuing her fiercely.
Related Posts