Silent Evidence – Zhang Yujian, Zhou Yutong
Silent Evidence is a suspenseful criminal investigation drama directed by Chen Guanlong, Shi Yiming, and Peng Ke, starring Zhang Yujian, Zhou Yutong, Yuan Hao, Xiao Ran, Li Shutong, Zhao Ruiyu, and Wang Yuyang.

The drama is adapted from Qin Ming's original work of the same title, "Forensic Qin Ming: Silent Evidence", about the fledgling young forensic scientist Qin Ming, with the help of Lin Dang and others, step by step out of his childhood memory haze, growing into a forensic mastermind who can control the overall situation.
Details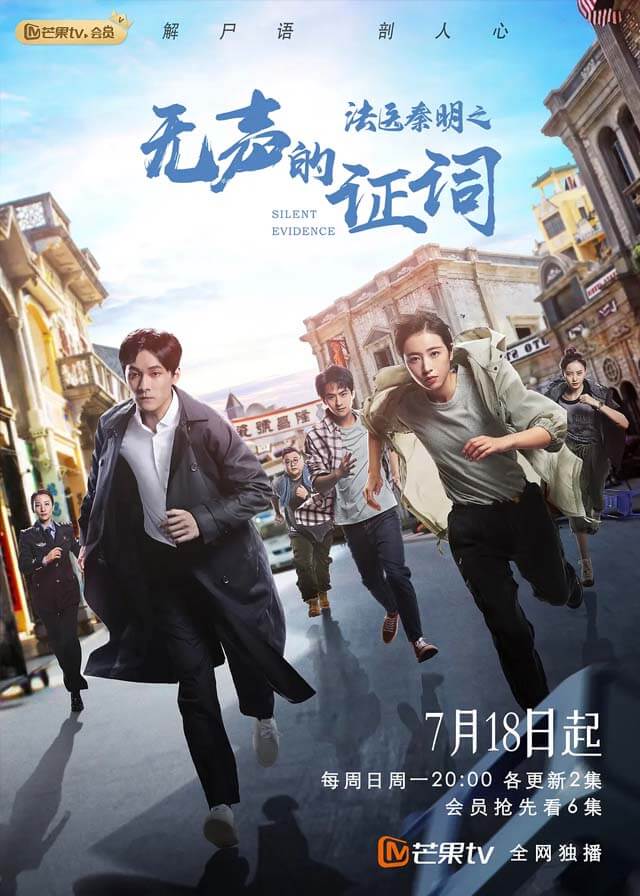 English Title: Silent Evidence
Chinese Title: 法医秦明之无声的证词
Genre: Crime, Suspense, Thriller
Tag: Investigation, Murder, Slight Comedy, Childhood Trauma, Strong Female Lead, Eccentric Male Lead
Episodes: 30
Duration: 45 min.
Director: Chen Guanlong, Shi Yiming, Peng Ke
Writer: Hui Zijie, Liu Hai, He, Xiaohong
Producer: Ren Xu, Liu Haiying, Wu Linli
Product Company: Happy Sunshine, Runking Picture, Changjiang Culture, Jindun Culture
Released Date: 2021-07-18
Boradcast Website: MGTV, MGTV Drama Channel
Cast
Synopsis
15 years later, a case with the same characteristics as the murder that Qin Ming experienced 15 years ago actually happened again in Longfan City. Is it a copycat case? Or was it the wrong person who was arrested back then? Or is the murderer another accomplice?
The nightmare of the old case is rehashed again. The cage body case, the Grand Theft Auto case, and the Death Knight case happened one after another.
Finally, his father was actually involved in the case whirlpool…… memories of that year emerged little by little in the mind, the killer surfaced at any time……