First Love – Hawick Lau, Gulnazar
First Love is an urban romantic drama directed by Liu Junjie, starring Liu Kaiwei, Gulnazar, Sun Yizhou, Zhang Yang Guo Er, Kang Ning, and Zhu Yongteng.
The drama tells the story of Zuo Zaijun, Ning Xiaomeng, and Zheng Lei, who have been best friends since their university days. Their fates are intertwined by the appearance of their "daughter", Miao Miao.
Details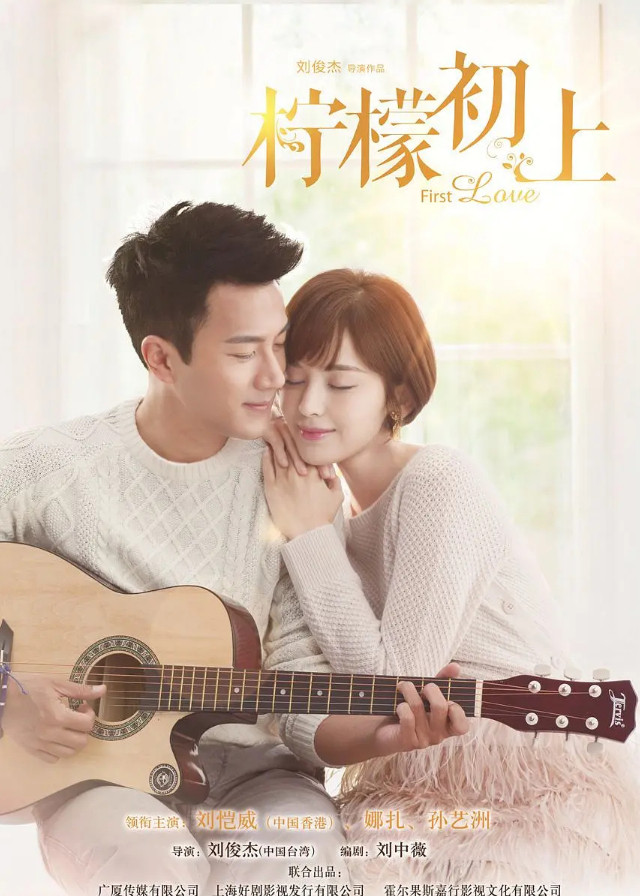 Cast
Synopsis
Zuo Zaijun and Zheng Lei are college friends, but the two men have an eight-year-old non-biological "daughter" in common, Miaomiao.
Ning Xiaomeng was the girl Zaijun and Zheng Lei adored in their college days and is also Miaomiao's mother.
Eight years ago, Xiaomeng left to study in America and was never heard from again.
Eight years later, Xiaomeng reappears and Zaijun can't understand her, but with her actions, Zaijun finally agrees to let Xiaomeng bring Miaomiao back to Shanghai.
After returning to Shanghai, Zheng Lei and Xiaomeng get very close to each other and Zaijun gets jealous. Later, he also comes to Shanghai. They become opponents, each starting their funny chase of Xiaomeng.
When Zaijun accidentally runs into his college friend Sun Ni, Sun Ni boldly pursues him, Xiaomeng is jealous but doesn't dare to face her heart.
Zheng Lei learns that Xiaomeng's mind and takes the initiative to quit, and meets Tong Dan, a "spicy" policewoman whose openness and cheerfulness touch Zheng Lei.
Eventually, Xiaomeng's secret is slowly revealed, and Zai Jun's sincere confession moves Xiaomeng, and no matter what happens in the future, they decide to go on together with their lives.
Reviews
You May Also Like
Related Posts