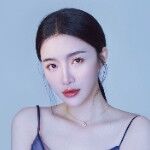 Ye Sitong dramas, movies, and TV shows list contains the best TV series, films of Ye Sitong and the ongoing and upcoming shows. The list will be updated continuously, bookmark this list to get the latest tv shows of Ye Sitong.
Ye Sitong Dramas List
2023-04-26

#1

Urban, Youth, Business

Wang Runze, Ye Sitong, Feng Hui

This drama mainly tells the funny story of a programmer starting a business. In the new era of interconnectedness, there's Zhu Meng, a programmer who has a natural talent for technology and has just entered the workplace, and there's Luo Fengxiang, an internet giant. The tech geek Zhu Meng sees through the true face of industry leader Luo Fengxiang. He decides to break free from the shackles of capital and start a journey of entrepreneurship for the ideals he holds dear. He gathers a group of highly capable, eccentric, and interesting partners and establishes the Baohulu Technology Company. Although Baohulu faces challenges in financing, product development, and company operations, constantly experiencing life and death tests, Zhu Meng always sticks to his original intention and leads everyone to continue to grow. In the end, they defeat the commercial giants in intelligent driving technology, achieve their life goal of using technology to change lives, and also gain strong friendships and an understanding of the essence of entrepreneurship.

2021-06-28

#2

Urban, Romance

Sun Yi, Vin Zhang

Xia Yan, Han Shuang, Zhao Xiaolei and Xiang Nan are good girlfriends who have known each other since their college age, and they work and live in the same city. Xia Yan aspires to design a quality app that can change people's lifestyle, so after graduation, she stays in the metropolis where the IT industry gathers, and with her hard work, she eventually becomes a project leader of SG Group and gains sincere love. Han Shuang, who comes from a wealthy family, is able to jump out of the comfort zone and start working independently as a part-time store assistant in a fashion furniture store in order to hold on to her design dream. She and Mark, a doctor, finally became a couple after numerous trials and tribulations. Born in a traditional family, Zhao Xiaolei was tragically broken up by her boyfriend on the eve of her wedding. With the encouragement and help of several friends, she finally got out of the shadow of her lost love and found her confidence and self. Doctor Xiang Nan seems calm and sensible, but she is closed inside, until an accident makes her regain her faith in life. Through all the twists and turns, the four young girl encourage and support each other, work together to solve the various problems and confusions that occur in each other's lives, and witness each other's growth and transformation.

2021-03-01

#3

Urban, Romance

Yin Tao, Song Yi, Zhao Jinmai

Dai Xixi has always regarded "falling in love, getting married, having children" as the ultimate credo of a perfect life. Unexpectedly, she was broken up on the eve of the wedding. The newborn life of Dai Xixi, who has nowhere else to go, has become a foe of Wen Ruxue, a wedding designer who also lives here in the house of Ding Huiqiao. In terms of appearance, Ding Huiqiao is even more beautiful than Wen Ruxue, but she is a high IQ low EQ career girl, taking work as the most important goal in life. And Wen Xiaoyang comes to Shanghai to pursue her dream of comics and becomes a member of this "small family". The four women with very different styles live under the same roof, with constant friction, relying on each other. Finally, they find their destiny without compromise.

2018-02-04

#4

Urban, Romance

Yang Mi, Huang Zitao

With her solid professional skills and bold and careful negotiation style, Tong Wei is the youngest and brightest negotiator in the Sino-American Economic and Trade Association. She met Xie Xiaofei through a commercial M&A project. The Xie family is a secretive and wealthy Chinese family in American society, and Xie Xiaofei is the heir to the family. Xie Xiaofei, who grew up in the U.S., is proud and arrogant. Because his ideal is not supported by his father and family, he frequently confronts Tong Wei in negotiations. However, as the relationship deepens, they gradually go from mutual dislike to mutual appreciation, and fall in love finally. At this time, Xie's father encountered betrayal, Xie Xiaofei experienced alienation. Tong Wei comes forward and uses her negotiating expertise to win an important project for the Xie family. Xie family eventually reclaims their shares. At this point, Tong Wei discovers that the death of her parents was related to the Xie family, and she and Xie Xiaofei eventually break up due to the feud between the previous generations. After years of separation, the lovers have to meet at the negotiation table. Tong Wei and Xie Xiaofei confirm their love in the love-hate relationship. Xie Xiaofei also feels the prosperity of China and convinces his family to move their business focus back to China.
Related Posts