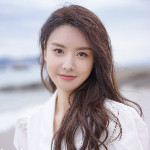 Zhang Muxi dramas, movies, and TV shows list contains the best TV series, films of Zhang Muxi and the ongoing and upcoming shows. The list will be updated continuously, bookmark this list to get the latest tv shows of Zhang Muxi.
Zhang Muxi Dramas List
#1

Historical, Romance

Jiang Yiyi, Ao Ziyi

Mo Yueying is a straightforward girl with a particular fondness for good wine. Hua Wuyou is a talented winemaker. When they meet, they have a series of hilarious stories over wine. In the course of their time together, they gradually open their hearts and accept each other, gaining a beautiful love.

#2

Historical, Suspense, Youth

Jiang Long, Zhang Linghe, Wang Yuwen

The optimistic and cheerful mountain orphan, Hu Zi, accidentally swallows a red pearl and befriends Qi Xiaoxuan, who is a captain of the national demon hunter. The two young men with very different personalities are forced to go on the road together because of a red pearl, and they meet Zhao Xintong, Wang Yuqian, Shan Cha, and other partners. They go from disliking each other to being attracted by the differences and "sparkling" in each other. After some adventures, they become best friends. Qi Xiaoxuan falls into prison to protect Hu Zi. In order to save Qi Xiaoxuan, Hu Zi and his companions participate in the selection process for the National Demon Hunter. But as a result, they uncover the conspiracy of the National Demon Hunter and find out the truth about the war between humans and demons 500 years ago. As the demon army, suppressed for 500 years, intends to destroy the human world, the master of the State Demon Hunter attempts to take advantage of the chaos to dominate the world. Just when the ambitions of both the human and demon worlds are about to bring about a catastrophe on earth, the group of young men with dreams save the world at the risk of self-sacrifice.

#3

Historical, Romance, Comedy

Huang Riying, Darren Chen

Qiao Manman, the boss of Ruyi Wanshi Fang in the Luzhao Kingdom, is married to Prince Fu Chengjin by mistake due to a business commission. She joins hands with the "crippled " Prince Fu Chengjin to solve the crisis and fight against the second prince Fu Yunnuo and the son of the king of Xilin Kingdom, Hu Ersha. Meanwhile, Princess A Liya, who was supposed to marry Fu Chengjin, is mistakenly taken in by Ji Mo, the second head of the Ruyi Wanshi Fang, who is suffering from a female phobia. Eventually, the two misplaced love affairs end up in a happy ending.

#4

Urban, Romance

Miles Wei, Huang Riying

Tang Xin has always been crushing on her boss, Tang Yu, but unfortunately, his boss has fallen in love with Tang Xin's best friend by mistake. After Tang Yu failed to confess his love, Tang Xin took the opportunity to confess to him but was unexpectedly rejected. After she realizes that she and her boss are not possible, Tang Xin lets go of it. She puts aside her humble unrequited love and quits her job to join the genius director who has been optimistic about her and starts to work hard for her career. However, Tang Xin's departure makes Tang Yu feel uncomfortable. After seeing Tang Xin getting closer and closer to other men, Tang Yu finally sorts out his feelings and realizes that the person he really likes is Tang Xin. In this way, the cool president of Tang Yu starts his long road of chasing after his wife.

2023-02-03

#5

Urban, Romance, Comedy

Liu Yinjun, Zhang Muxi

Tian Tian is an illustration designer and it has always been her dream to become a designer of fashion toys. When she applied for a job as a designer for the Qian Sheng Group, she found that the Group's new products had been copied from her previous illustrations. After Tian Tian demanded for compensation several times, she attracted the attention of Liu Xilai, the president of the group. He not only buys the copyright of the plagiarized work, but also allows Tian Tian to work for Qian Sheng Group as a designer of fashion toys, and also as the president's special assistant to help him with some personal matters. At first Tian Tian is able to do both with her own diligence and enthusiasm, but as special assistant's work increases, Tian Tian becomes more and more exhausted and unable to meet Liu Xilai's demands. They have a lot of conflicts in both work and life. When the Qian Sheng Group is in crisis, Liu Xilai and Tian Tian work together to protect the group. Their feelings for each other are also strengthened. Together, their colleagues and friends are growing up in their careers.
Related Posts