Love Me Like I Do – Liu Yinjun, Zhang Muxi
Love Me Like I Do (why is my boss like that) is a romantic comedy directed by Yu Zhonghe, led by Liu Yinjun and Zhang Muxi, co-starring Ma Qianqian, Zhao Huanran, Yu Yanlong, Zhang Chen, Wu Weimiao, and Gao Kai.
Details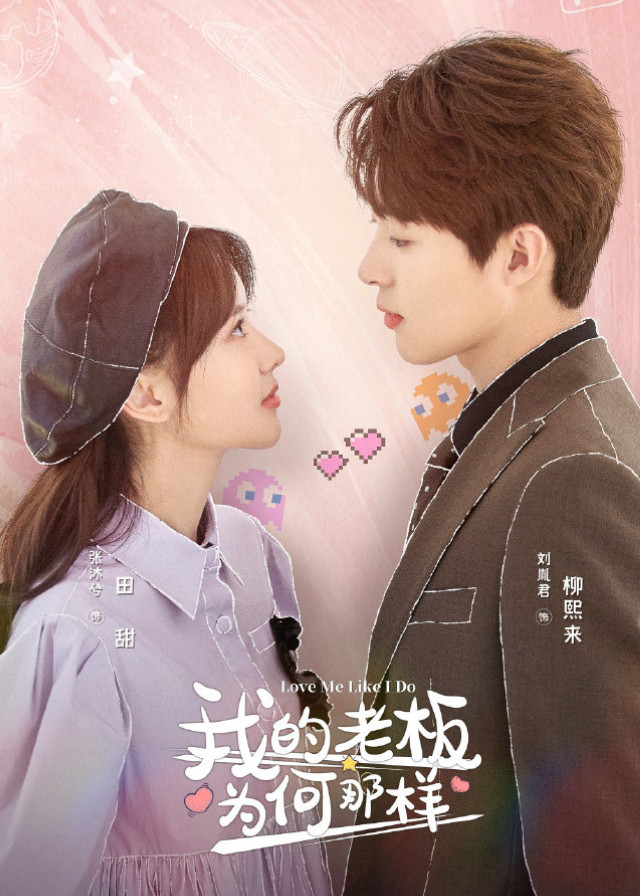 Cast
Synopsis
Tian Tian is an illustration designer and it has always been her dream to become a designer of fashion toys.
When she applied for a job as a designer for the Qian Sheng Group, she found that the Group's new products had been copied from her previous illustrations.
After Tian Tian demanded for compensation several times, she attracted the attention of Liu Xilai, the president of the group.
He not only buys the copyright of the plagiarized work, but also allows Tian Tian to work for Qian Sheng Group as a designer of fashion toys, and also as the president's special assistant to help him with some personal matters.
At first Tian Tian is able to do both with her own diligence and enthusiasm, but as special assistant's work increases, Tian Tian becomes more and more exhausted and unable to meet Liu Xilai's demands. They have a lot of conflicts in both work and life.
When the Qian Sheng Group is in crisis, Liu Xilai and Tian Tian work together to protect the group. Their feelings for each other are also strengthened.
Together, their colleagues and friends are growing up in their careers.
Reviews
You May Also Like
Related Posts