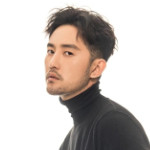 Mao Yi dramas, movies, and TV shows list contains the best TV series, films of Mao Yi and the ongoing and upcoming shows. The list will be updated continuously, bookmark this list to get the latest tv shows of Mao Yi.
Mao Yi Dramas List
2022-08-01

#1

Urban, Romance, Life

Chen Shu, Du Chun

A sunny morning begins what is another ordinary and busy day for four young mothers, Fang Yuan, Jin Lu, You Xiaozhu and Ding Mumu. Their children are all studying in the same class. On this day, Fang Yuan finds that her perfect life has been hit hard. Ding Mu Mu, who is carrying a secret, has finally found a job, You Xiao Zhu, who is always putting her husband first, has been delayed...

2020-07-17

#2

Urban, Romance, Family

Jiang Shuying, Tong Yao, Mao Xiaotong

Gu Jia's life is envied by many people. She has turned her husband from a fireworks programmer into "Mr Xu" and herself into a housewife. But when faced with a family crisis, she chooses to face it head on. Wang Manni is a maverick "rebel", convinced that she deserves better with her good appearance and wisdom, but she also has her own troubles. Zhong Xiaoqin is the ordinary one, married...

2020-04-01

#3

Historical, Suspense, Comedy

Darren Chen, Meng-Po Fu, Liu Yaoyuan

In the 14th year of Cheng Hua of the Ming Dynasty, Tang Fan and Sui Zhou team up to solve strange cases and smash the conspiracy behind the scenes, bringing peace to the people.

2020-01-26

#4

Urban, Romance

Victoria Song, Song Weilong

He Fanxing's company was in a crisis of being acquired, and his relationship with Yuan Song was also subject to many criticisms due to the age gap. Her feelings and career were in crisis at the same time, so He Fanxing was at a low point in her life. At this time, the mature and gentle Ye Luming entered He Fanxing's world and became her life coach. The appearance of Ye Luming made...

2018-08-14

#5

Historical, Romance, Political

Chen Kun, Ni Ni

Feng Zhiwei, the daughter of the Phoenix Marshal, was ostracized in the Qiu family because she was an illegitimate daughter, and was later framed and expelled from her family. In order to survive, Feng Zhiwei disguised herself as a man and entered the Qingming Academy, where she became a whiz with her amazing talent. With a heart to serve the country, she supported the ruler, and clarified...
Related Posts