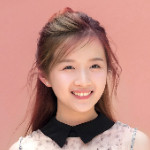 Li Haofei dramas, movies, and TV shows list contains the best TV series, films of Li Haofei and the ongoing and upcoming shows. The list will be updated continuously, bookmark this list to get the latest tv shows of Li Haofei.
Li Haofei Dramas List
TBA

#1

Historical, Suspense, Thriller

Hu Bingqing, Zhai Zilu, He Peng

The drama tells the story of Luo Shu, a female constable with a difficult fate, and Qi Menglin, a playboy who wants to travel the Jianghu. They solve strange cases and grow together in love.

2023-08-27

#2

Family, Drama

Zhang Wanyi, Guo Tao, Liu Lin

From 1998 to 2015, it was a period of tremendous transformation in China's forestry sector. During this time, Gu Changshan adopted his fallen comrade's son, Xingjie. After much consideration, Gu's family ultimately decided to support Xingjie's further education. The wave of job layoffs concluded with some of the younger generation leaving first, while those who remained, under Gu Changshan's leadership, embarked on establishing "family ecological forests" to temporarily address their livelihood crisis. By 2007, a new turning point arrived with a focus on ecological protection and improving people's lives. The project to relocate inhabitants from remote mountainous areas began. The 923 Work Team once again faced the proposition of moving elsewhere. Xingjie was also drawn back to the mountains. After resolving family crises, he took on the task of mobilizing the migration efforts and found his own sense of purpose within it. Determined to stay and shoulder the mission of forestry reform, he decided to remain. Subsequently, in the context of comprehensive logging restrictions in 2014 and 2015, Xingjie actively responded to the call of "Preserving the green mountains and clear waters is more valuable than gold and silver mines." With his family and many more residents of the forested region, he set off towards a better new life.

2023-04-07

#3

Urban, Romance, Life

Jiang Shuying, Yang Caiyu, Karlina Zhang

The challenges that life brings continue, and the five girls from the Ode to Joy community on the 22nd floor are facing new challenges and opportunities in their careers, lives, and relationships. Yezhenzhen has started a relationship with Dai Wei, and they get along very well. However, as someone who is devoted to scientific research, she inevitably gets caught up in various work-related criticisms and the tug-of-war between two families. Fang Zhiheng has finally emerged from her past shadows, but her personality has also gradually changed. This lively group on the 22nd floor has brought out her softer side. Zhu Zhe has repeatedly been suppressed by her superiors, but she believes that there is always a way out. There are many fields in a society where ordinary people can shine. He Minhong is still experiencing more setbacks, and under the influence of her boyfriend, she is drifting away from the girls on the 22nd floor. Yu Chuhui has invested more energy into her work and has finally overcome the confusion she felt since graduating. The 22nd floor is like a safe haven. Although there are occasional disputes and doubts among the five girls, they mostly understand and care for each other. They give each other help, sincerely exchange opinions, and face the ups and downs of life together. They all grow and transform themselves in their own ways.

2022-09-25

#4

Drama, Life, Romance

Zhao Lusi, Neo Hou, Cai Wenjing

Hu Tong is divided into three-period chapters, selected from three representative eras: the 50s, the 80s, and the 21st century. It tells the story of three generations of women, from the inception and development of the neighborhood committee to its development, always with the original intention of serving the people. The first chapter tells the story of Tian Zao, who has been actively devoted to all kinds of grassroots work from the early days of liberation to the period of reform and opening up, with a warm and cheerful personality and a willingness to help others. Tie Dan is Tian Zao's childhood friend, a good martial artist, and a lifelong supporter of her work. The second chapter tells the story of Xiao Min, who takes the initiative to solve the problems of the self-employed at a time when the country's economy is changing to a market economy. Lin Weidong starts out as a small-time gangster but is later influenced by Xiao Min to become a pioneer in the night market business. The third chapter tells the story of Lin Yue who is the pioneer of the new era, as she dares to take part in the construction of the old city at a time when technology is changing rapidly and life is steadily improving. Ouyang Hui, a colleague of Lin Yue, also dedicates himself to the transformation of the old city with full enthusiasm.

2022-08-31

#5

Urban, Life, Comedy

Zhang Han, Wang Xiaochen, Du Chun

Tong Yu, Guo Chong, Li Jiesen and Xiang Xiaofei are four college friends with different personalities and from all over the country, who have gone through their youth together and are now past their prime. In the year 2020 in Shanghai, Tong Yu, an artificial intelligence engineer, Guo Chong, a university teacher, Xiang Xiaofei, a brand shop manager, and Li Jiesen, a chef in a western restaurant, have become mature and reliable, yet all four of them have the same dilemma as men. Tong Yu faces great difficulties in research and development, Guo Chong loses his passion in his stable job, Li Jiesen has difficulty in breaking through the bottleneck, and Xiang Xiaofei struggles and wanders between money and his ideals. The four men face a typical mid-life crisis, supporting each other and seeking a breakthrough amidst the ups and downs. The four men also encounter love in their respective lives. Tong Yu has many emotional ups and downs with Xu Duo, a company executive, Guo Chong and Ai Mi, a graduate, seem to be inseparable, Li Jiesen pursues his idol, the Weibo writer Yue Ziqian, and Xiang Xiaofei has a flash marriage with Liu Shengnan, a businesswoman. The road to romance is far more winding than career. In the end, they embrace their careers, embrace their love, and move towards maturity and a better version of themselves in this best of times.

2022-08-11

#6

Urban, Romance, Life

Jiang Shuying, Yang Caiyu, Karlina Zhang

The five girls who newly moved to the Ode to Joy Community live on the same floor. Among them, Zhu Che, the hotel manager, and Yu Chuhui and He Yuhong, who had just worked for a few years, shared a suite. The mysterious and charming Fang Zhiheng and Ye Zhenzhen, who is engaged in life science research, live in the other two suites respectively. These five girls have very different personalities and different life situations, each facing problems from the workplace, family, and love. Fang Zhiheng's strange behavior leads to suspicion; Ye Zhenzhen, the genius, also encounters inexplicable hostility in the workplace; Yu Chuhui, who is quick-witted by nature, is inevitably opportunistic in her studies and work, but only after suffering losses does she realize that she should work hard step by step; Zhu Zhe, whose career seems to be going well, suffers from the restriction of a low education; He Minhong, who is ignorant, is always caught in the dilemma of doing bad things with good intentions... ... Faced with all kinds of difficulties in life, they go from being suspicious of each other to accepting each other with hearts. In the city of Shanghai, they try to live, warm each other and grow up.

2021-11-22

#7

Urban, Romance, Youth

Song Zu Er, Wang Anyu, Xu Yang

The popularity of winter sports has made the girl who loves short-track speed skating, Shen Zhengyi, find a goal to strive for. She secretly participated in the newcomer selection of Zhufeng Club while keeping her mother's back, which was her last chance to become a professional. She had never received professional training before, and she experienced the harshness of the devil coach Zhuang Yue. After a series of twists and turns, she entered the club as she wishes. However, new challenges came one after another, and Zhengyi struggled to overcome technical difficulties and learned to cooperate with her teammates. At the same time, the mother discovered her daughter's short-track skating practice, and the relationship between her mother and daughter and Zhuang Yue was involved as a past story unraveled. With the help of her good friend skater Shao Beisheng, and former champion Xiao Han, Zhengyi quickly transforms and wins the trust of her teammates, becoming a dark horse on the track. She and Zhuang Yue also went from conflict to understanding and formed a deep mentorship. The two generations of short-track speed skaters have passed on the spirit of sports and the pursuit of excellence by never giving up and doing their best.

2018-06-13

#8

Fantasy, Romance, Comedy

Austin Lin, Li Haofei, Huang Junjie

The cartoonist He Jie accidentally traveled to his own cartoon "Crystal Love" and was told by the NPC of the cartoon world that he had to save his own "vicious" female supporting role before he could return to the real world. So he started his "special amendment journey", then had a series of sweet stories with Lu Zixing, the "vicious" female supporting role created by him.
Related Posts