The Thunder – Huang Jingyu, Wu Gang
The Thunder is a suspenseful criminal drama about seizing drugs and traffickers directed by Fu Dongyu, Liu Zhangmu, and Li Jinrui, starring Huang Jingyu, Wu Gang, Wang Jingsong, Simon Yam, Li Mozhi, Zhang Xilin, Ma Yujie, Gong Lei, and Tang Xu, with Gao Ming, Shi Dasheng, Shi Yanjing and Luo Yingjun in the special appearances.
The drama is based on the 2013 Guangdong Province's "Thunder operation crackdown on drug trafficking" 12-29 special operation and shows the overnight collapse of the "No. 1 drug village", restoring the story of this mega drug production and trafficking case in China.
The plot is based on the drug busts of Li Fei and his father and tells the story of two generations of anti-narcotics police officers who braved sacrifice to tear apart the intricate underground drug nets woven by local drug dealers, breaking through the many mazes and dedicate their lives to the "Thunder Operation".
Details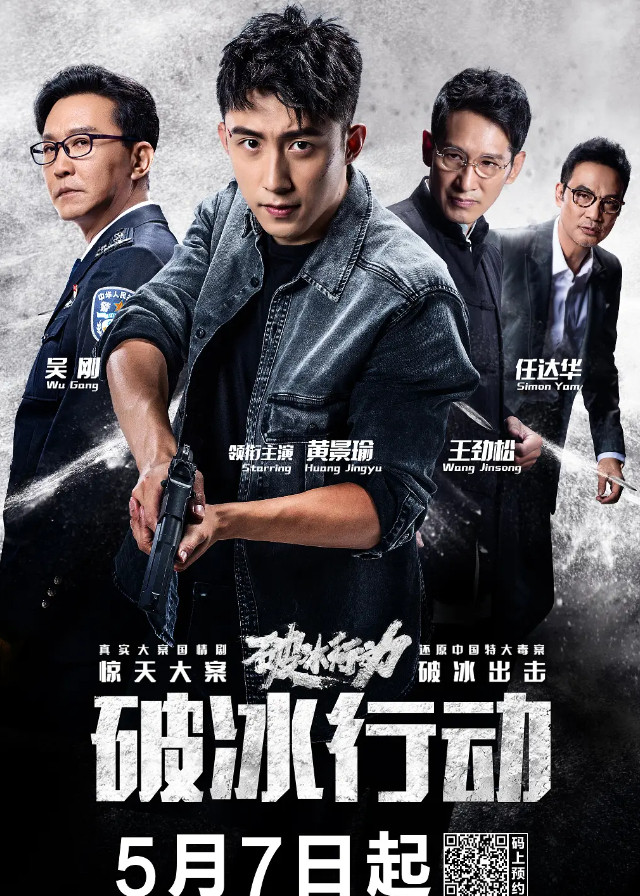 English Title: The Thunder
Chinese Title: 破冰行动
Genre: Suspense, Thriller, Crime, Drama, Action
Tag: Investigation, Police Procedural, Policeman
Episodes: 48
Duration: 45 min.
Director: u Dongyu, Liu Zhangmu, Li Jinrui
Writer: Chen Yuxin, Qin Yue, Li Li
Product Company: iQIYI
Released Date: 2019-05-07
Watch On: iQIYI, 爱奇艺
Cast
Synopsis
A multinational drug trafficking syndicate from abroad colludes with local lawless elements in Dongshan to carry out large-scale underground methamphetamine production, with the aim of selling large quantities of methamphetamine to China's inland provinces and overseas for high profits.
In this complex and dangerous environment, the anti-narcotics police officers, represented by Li Fei, brave the sacrifice to tear open the huge underground drug net woven by local drug dealers and "their umbrella", and break through the many mazes to clear the obstacles for the successful launch of the "Thunder Operation".
Reviews
You May Also Like
Related Posts