Reset In July – Xiao Yu, Gala Zhang, Zhou Ye
Reset In July is a youth school drama directed by Yu Guangzhong, starring Xiao Yu, Zhang Yao, and Zhou Ye.
Details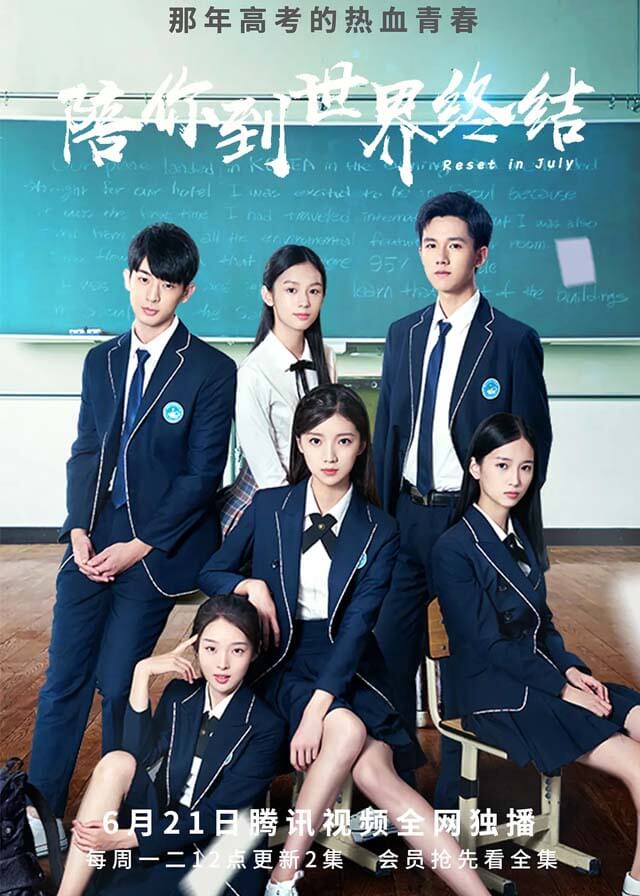 Cast
Synopsis
The 17-year-old Jing Zhihui failed the placement test due to a traffic accident and entered class 11, a class with a poor learning atmosphere.
Jing Zhihui's repeated attempts to leave Class 11 have ultimately failed, so she has to turn to the goal of gaining extra scores in the entrance exams for outstanding student leaders, and has set up a strategy to gain the trust of the class.
With the utilitarian purpose of contacting her classmates, Zhihui Jing gradually found various quality qualities in them.
After several laughter and tears, Zhihui Jing began to gradually integrate into Class 11, which gradually changed the fate of the class, and everyone successfully completed the college entrance examination and entered their desired universities, leaving an unforgettable memory of youth.
Reviews
You May Also Like
Related Posts