The Best of You in My Mind – Ireine Song, Gala Zhang
The Best of You in My Mind is an inspirational urban youth romantic drama directed by Su Haoqi, led by Ireine Song Yiren and Gala Zhang Yao, co-starring Leslie Ma Xinmo, Chung Lin Li, Song Meixuan, Guo Xinyu, and Chen Ze, with Qu Jingjing in a special role.

The drama is based on the novel "Nai You Wei An Lian", which tells the love story of Lin Xichi, a young girl from a divorced family, and Xu Fang, an arrogant and conceited archer, who are childhood friends. They staged a love-hate relationship.
Details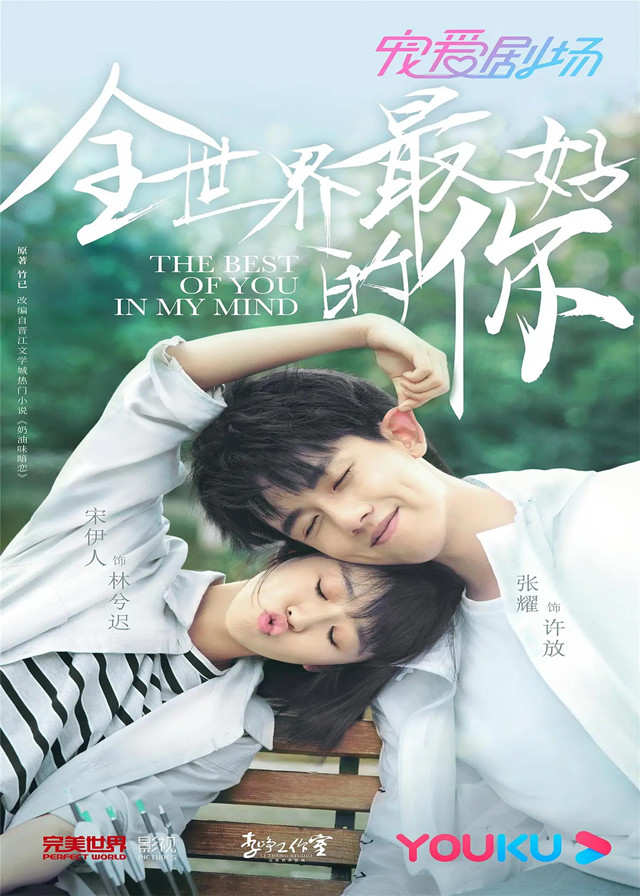 English Title: The Best of You in My Mind
Chinese Title: 全世界最好的你
Genre: Urban, Youth, Romance, Sport
Tag: Friends to Lovers, Multiple Couples, First Love, Secret Crush, Student, Jealousy
Episodes: 24
Duration: 40 min.
Director: Su Haoqi
Writer: Zhao Xiaying, Chen Yayi, Tao Chengxiu
Producer: Li Zheng, Wu Zhifei
Product Company: YOUKU, PERFECT WORLD PICTURES
Released Date: 2020-04-10
Watch On: KUKAN, Viki, YOUHUG MEDIA, youku.tv
Subtitle:
English, Chinese, Thai, Indonesian, Malay, Vietnamese, Spanish, Portuguese, Arabic, Catalan, French, German, Hungarian, Italian, Polish, Romanian, Turkish
Cast
Synopsis
Lin Xichi is a young girl from a divorced family. Xu Fang is an arrogant and conceited cool archer. Their different lives seem destined to be entwined.
Because her mother was absent during her childhood, Lin Xichi has always had doubts about the existence of stable relationships in this world.
But Xu Fang, the cool teenager, companies her from childhood to the teenage years and made it his lifelong goal to give her a stable and unchanging relationship.
When Lin Xichi has not yet figured out why Xu Fang, a candidate for the provincial shooting team, gave up going to Beijing but came to her university, she was once again in abuse mode.
They soon became the focus of the school for their respective excellence, but repeatedly denied the possibility of falling in love.
Lin Xichi has always lacked sensitivity in her emotion, so Xu Fang can only keep back his confessions again and again. The only way to get close to Lin Xiuchi is to act domineering.
After all the trials and tribulations, Lin Xichi finally realized that Xu Fang's companionship and watchfulness from the beginning to the end was the most precious existence in the world.
This time, she decided that even in the face of her greatest fears of separation, she would bravely go on and become his most determined force, accompanying him on his road to the championship.
Reviews
You May Also Like
Related Posts