Her Fantastic Adventures – Ireine Song, Fiction Guo Junchen
Her Fantastic Adventures is a historical fantasy romantic comedy directed by Zhang Weike, led by Ireine Song and Fiction Guo Junchen.

The drama is based on the novel "午门囧事 / Wu Men Jiong Shi" by Ying Zhao, which tells the story of Qi Chunjiao, an athletic girl who accidentally turns into Gu Qingqiao, an ancient wine shop girl, starting a journey with her childhood friend Duan Yu, her male best friend Lu Zizheng, and her team doctor Ruan Siqiong to explore spirits and treasure across time and space.
Details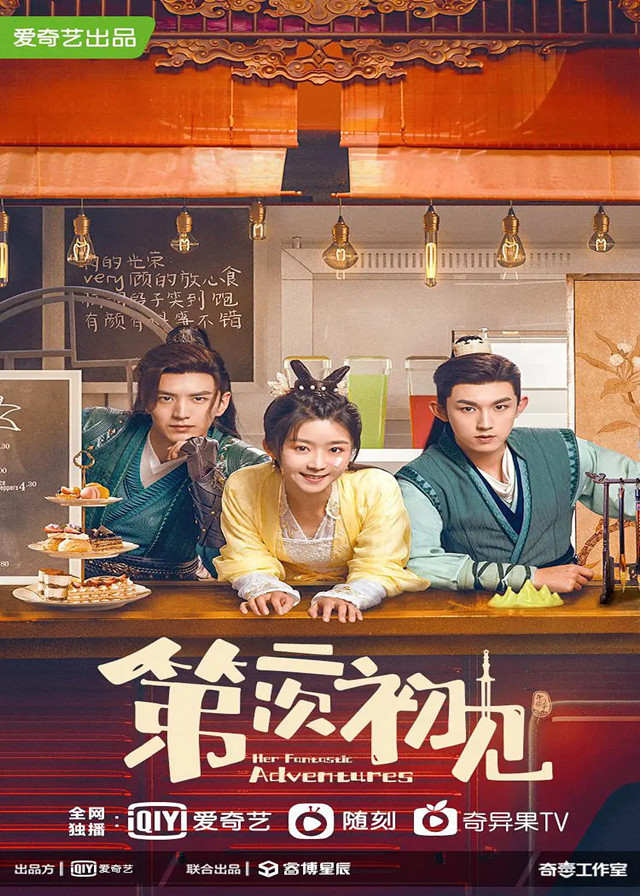 English Title: Her Fantastic Adventures
Chinese Title: 第二次初见
Genre: Historical, Romance, Fantasy, Comedy
Episodes: 36
Duration: 45 min.
Director: Zhang Weike
Writer: Li Yi, Li Xinying, Yan Yaqi, Chen Cong
Producer: Dai Ying, Jia Zhiqi
Product Company: iQIYI
Released Date: -
Broadcast Website: iQIYI
Cast
Synopsis
Qi Chunjiao, a discus athlete, experienced a series of collapses, such as career interruption, failed confession of first love, and misunderstanding with her mother. But she accidentally became Gu Qingqiao, an ancient girl with a head injury.
At the same time, her crush Duan Yu and his nephew Duan Shaoyi, her best friend Lu Zizheng, and team doctor Ruan Siqiong also took on different identities and met her again.
In the course of their legendary journey to find the "Si Ling" treasure, they slowly dissolved her knotted heart and made her learn to love and found a new direction in life.
Reviews
You May Also Like
Related Posts