My Poseidon – Zhang Yunlong, Eleanor Lee
My Poseidon is an urban fantasy romantic drama directed by Chiou Hau-Jou, led by Zhang Yunlong, Eleanor Lee, co-starring Wu Xuyi, Zhang Junning, Long Zhengxuan, Liu Junxiao, Qiao Xuan, and Sui Yumeng.

The drama is based on Miu Juan's novel of the same name and tells the story of Ye Hai, a sunny teenager, and An Fei, a talented marine geology student, who work together to protect the vast ocean.
Details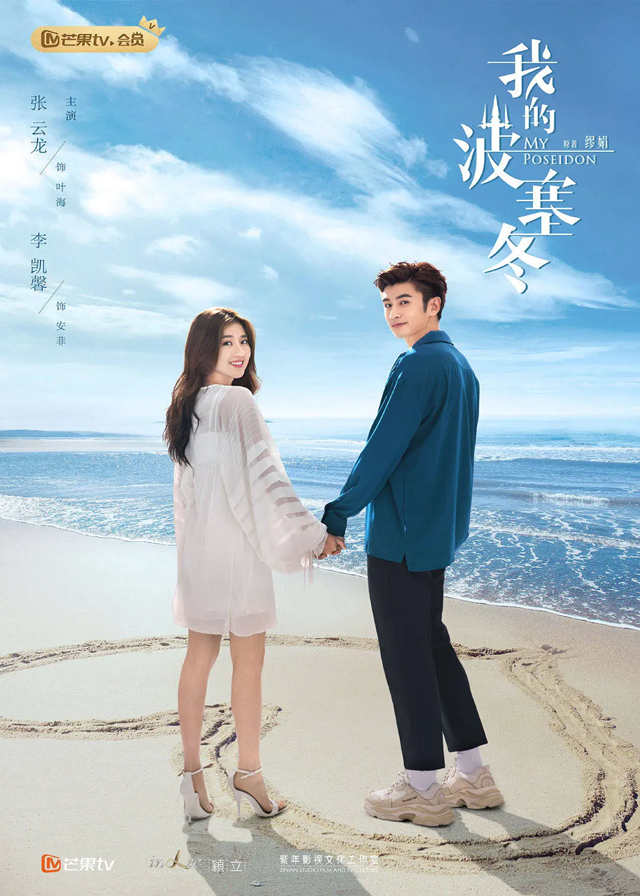 English Title: My Poseidon
Chinese Title: 我的波塞冬
Genre: Urban, Romance, Fantasy, Sci-fi
Tag: Love/Hate Relationship, Double Identity, Seaside Setting, Love Triangle, Unrequited Love, First Love
Episodes: 34
Duration: 45 min.
Director: Chiou Hau-Jou
Writer: Yao Lan, Xu Ting, Ye Tian'ai
Producer: Tan Fan, Liang Fang
Product Company: MGTV, INLEE MEDIA, ZINIAN STUDIO FILM AND TV CULTURE
Released Date: 2019-04-04
Broadcast Website: MGTV Drama Channel, MGTV
Cast
Synopsis
An Fei, a talented student in the Marine Geology Department, has a silent crush on a young and promising scientist named Mo Liang. She looks forward to becoming a top researcher and marine defender in the industry one day in order to compete with her beloved.
Suddenly, everything is disrupted one day when a beautiful boy, Ye Hai, who always brings her bad luck, appears in her life.
Ye Hai not only opposes Mo Liang's ocean energy experiment project but also tells An Fei that she once was his wife and that they are responsible for protecting the ocean.
The strange and conceited Ye Hai makes An Fei avoid him, but the development of the experimental project goes beyond An Fei's imagination, and its potential harm is just as Ye Hai said.
At the same time, she also found that she did have a trace of emotional connection with Ye Hai deep in her memory, and there is strong energy to try to save the ocean before the crisis on Ye Hai.
They eventually take up the responsibility of protecting the sea, like the legendary sea king Poseidon and the sea queen Amphitrite.
Reviews
You May Also Like
Related Posts