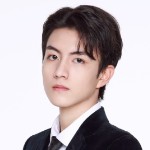 Zhao Yibo dramas, movies, and TV shows list contains the best TV series, films of Zhao Yibo and the ongoing and upcoming shows. The list will be updated continuously, bookmark this list to get the latest tv shows of Zhao Yibo.
Zhao Yibo Dramas List
2023-05-08

#1

Urban, Romance, Drama

Zhao Yibo, Xiang Xin

To save her family's business, Yun Wanwan played the role of a "perfect wife" for three years until her husband, Shen Liangchuan, was hospitalized for Wen Rong. She took the opportunity to end the business marriage and resumed her music dream as a rebellious punk female CEO, opening her own company and holding concerts. However, the divorce activated her other personality - a top-notch "green tea" who was obsessed with Shen Liangchuan. The two personalities engaged in a tug-of-war over Shen Liangchuan. Meanwhile, Shen Liangchuan, after his divorce, finally faced his own feelings and tried to win back Yun Wanwan. He studied romantic tricks, learned cheesy love words, and practiced classic scenes, rushing toward Yun Wanwan. However, he ran into both of Yun Wanwan's personalities and experienced extreme ups and downs.

2023-03-01

#2

Romance, Comedy, Youth

Wang Yijin, Deng Kai

After being misunderstood and hidden, Tang Su, a popular girl group idol, accidentally becomes the personal nanny of Huangfu Jue, the president of an entertainment group, after gaining more weight over 25 kilos. The face-blind Huangfu Jue is unexpectedly the number one anti-fan of Tang Su! Then they embark on a "thrilling" love story.

2023-02-24

#3

Urban, Romance, Drama

Li Boyang, Zhao Yibo

Five years ago, Yun Qingqing suffered a double blow when her husband cheated on her and their child passed away, leading her to run away in despair. Five years later, having become a top model and renowned fashion designer, she returned for revenge. She infiltrated the Jiang family as a nanny, searching for a "key" that held the truth and would help her exact her revenge. This opened up a double life for her, as both a model and a nanny. As a model, she sought revenge on her step-sister Yun Miaomiao. As a nanny, she resolved every challenge that was thrown at her by Jiang Ling. Behind all of this, her cute and helpful baby An An played a crucial role in creating opportunities for Yun to get closer to Jiang Ling, ultimately leading to their reconciling. In the end, the feuding couple realized that everything five years ago was a carefully crafted misunderstanding and that there was more than one person behind the scenes.
Related Posts