Divine Destiny – Angelababy, Ma Tianyu
Divine Destiny is a historical romantic drama, starring Angelababy, Ma Tianyu, Xuan Lu, and Wang Zhuocheng.
The drama is based on the novel of the same name by Yan Yu Jiang Nan.
Details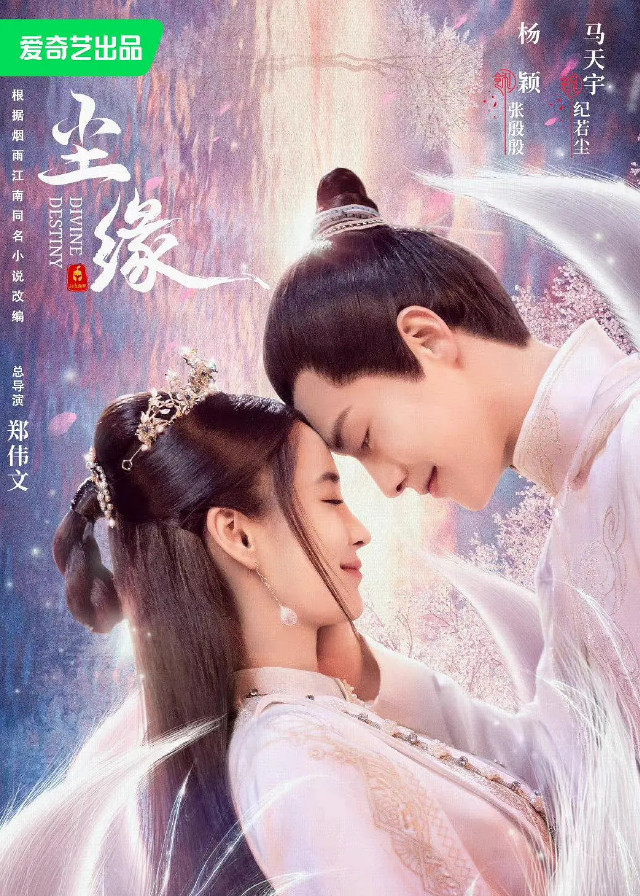 English Title: Divine Destiny
Chinese Title: 尘缘
Genre: Historical, Romance, Fantasy, Immortal
Episodes: 36
Duration: 45 min.
Director: Zheng Weiwen, Liu Chongchong
Writer: Yan Yu Jiang Nan
Product Company: iQIYI
Released Date: –
Boradcast Website: iQIYI
Cast
Synopsis
Zhang Yin Yin, the bright and flamboyant senior sister of the Xixuan sect, who goes down to the mountains to "abduct" Ji Ruochen, a fake immortal who wants to cultivate himself to become an immortal.
Zhang Yinyin wants to take him on the road to immortality but later fails to do so when the other party "steals" the top spot on the Qingyun list.
They start a love-hate relationship, turn into foxes for love, and eventually join hands to save the world.