YOUTH MELODY – Yi An Musical
YOUTH MELODY is a youth school inspirational drama, starring Lin Mo, Fu Yunzhe, Chi Yi, Sun Yihang, Yu Muyang, Yan Ke, Lu YiXuan, and Luo Junfan.
The drama is set in Yi'an Middle School and tells the inspiring story of Lin Mo, the president of the Yi An Musical, with the help of his teacher and the members of the club, overcoming all obstacles and reviving the music club.
Details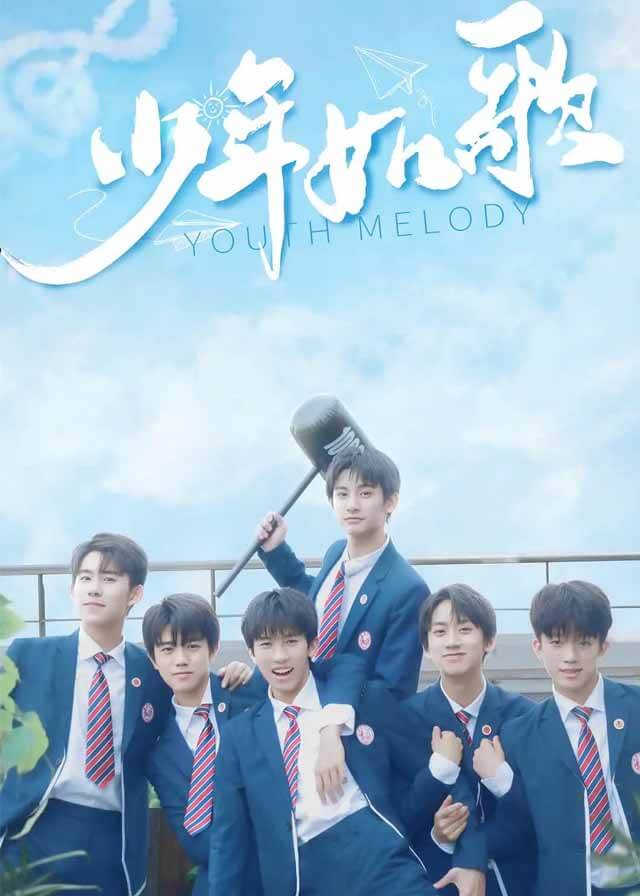 English Title: YOUTH MELODY
Chinese Title: 少年如歌
Genre: Urban, Youth, Comedy, Friendship, School
Tag: Idol Actor, Student, Multiple Mains, Idol Actress, Chasing a Dream, University
Episodes: 12
Duration: 28 min.
Director: Li Shuangwu
Writer: Huang Rui
Producer: Qin Qing, Zhou Ruini
Product Company: Phoenix Film
Released Date: 2021-01-07
Boradcast Website: iQIYI
Cast
Synopsis
Due to the poor management of the president Lin Mo, as a result, members constantly quit the Yi'an music club, leaving only Lin Mo, Sun Yihang, and Chi Yi.
He Luoyi, a trainee teacher, is entrusted by her brother He Luoluo to be the instructor of the music club. She finds the music club full of dreams and positive thinking, so she decides to help the club return to the top.
When she faces the crisis of disbanding the club, she tries her best to protect the music club, and the music club members also work together, but when the club gets some improvement, it's challenged by Fu Yunzhe's "New Sound Club".
In the end, the two music clubs unite and win together.
You May Also Like
Related Posts