Accidentally in Love – Guo Junchen, Sun Yining
Accidentally in Love is a youth campus drama directed by Zhong Qing and starring Fiction Guo Junchen, Amy Sun Yining, Ma Li, Cheng Muxuan, Zhao Yiqin, Zhou Mo, Yan Haoyuan, Hou Xinwei, and Pan Leiyi.

The drama is based on the net novel "惹上妖孽冷殿下", which tells the story of a popular male singer with millions of fans and an ordinary girl during their time at the same table.
Details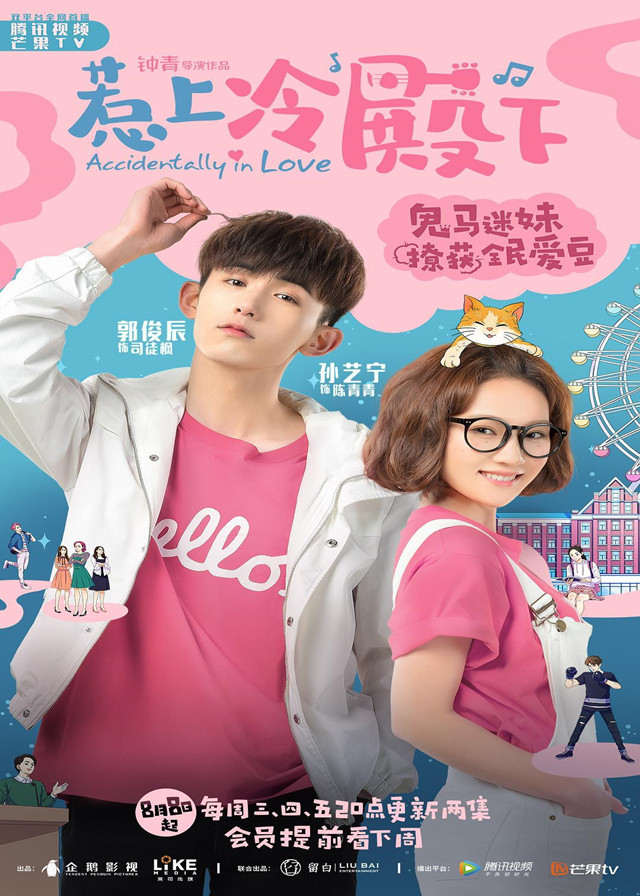 English Title: Accidentally in Love
Chinese Title: 惹上冷殿下
Genre: Romance, School, Youth
Tag: Friends to Lovers, Rich Male Lead, Rich Female Lead, Entertainment Industry, Strong Female Lead, Nice Male Lead
Episodes: 30
Duration: 24 min.
Director: Zhong Qing
Producer: Chang Bin, Chen Rongyan, Yao Ling, Ren Xinyuan
Product Company: TENCENT PENGUIN PICTURES, LIKE MEDIA
Released Date: 2018-08-08
Watch On: Netfilx
Cast
Synopsis
Chen Qingqing is a girl from a wealthy family. She hid her true identity and escaped from the family marriage arrangement.
She came to Yun Cheng to seek her true love with her grandfather's counsel: "If someone is willing to like you when you are poor and ugly, then it is true love".
She accidentally became a tablemate with the idol singer Situ Feng and attracted Situ Feng's attention during the time.
They had a daily school routine in which they quarreled with each other and deepen their feelings step by step. It also revealed the story that Situ Feng got on the road of his music dream because of his dead first love.
Reviews
You May Also Like
Related Posts