Way Back Into Love – Daddi Tang, Sun Qian
Way Back Into Love is an urban romantic comedy directed by Yang Huan, led by Daddi Tang Xiaotian and Sun Qian, co-starring Wang Youjun, Jiang Peng, Zhang Haolun, and Zhang Jiaxi.
The drama is based on the novel of the same name by Sui Houzhu, which tells the story of a mutual crush and an unfinished love affair during youth. Lu Jia and Xu Jiaxiu meet again after seven years, and after some misunderstandings and twists and turns, they finally confirm each other and work together to solve their career and emotional crises, bringing a perfect ending to the unfinished regrets of their youth.
Details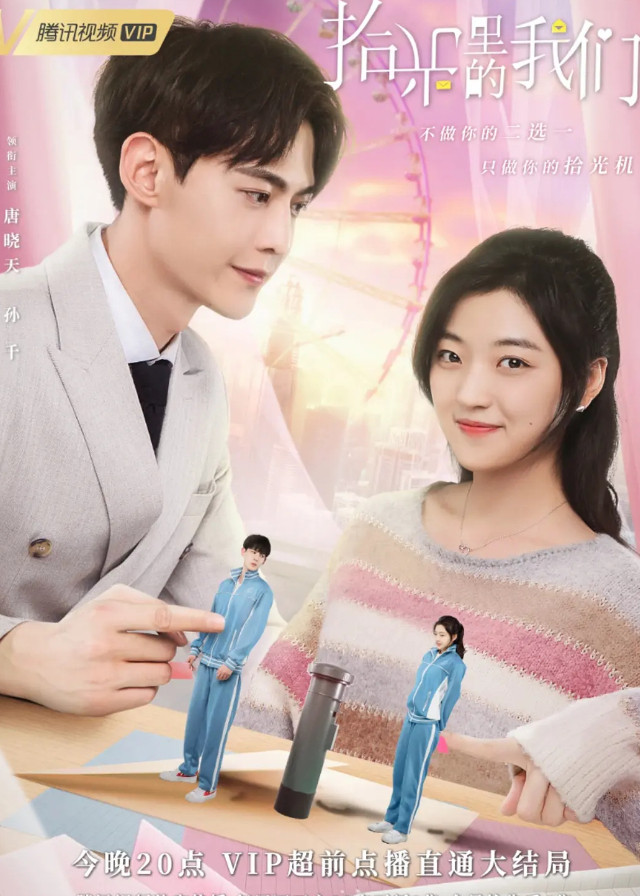 English Title: Way Back Into Love
Chinese Title: 拾光里的我们
Genre: Urban, Romance, Comedy
Tag: Boss-Employee Relationship, Smart Male Lead, Female Chases Male First, Smart Female Lead, Love Triangle, High School
Episodes: 26
Duration: 45 min.
Director: Yang Huan
Writer: Wang Wenqing, Chen Sha, Shi Zhifei, Li Yemao
Producer: Li Eryun, Zhao Pei, Huang Xing, He Deng, Wang Wenqing
Product Company: Huace, Tencent Penguin Pictures
Released Date: 2020-09-04
Watch On: Viki, Huace
Cast
Synopsis
Lu Jia had a crush on Xu Jiaxiu during her high school years, but they lost contact as they went their separate ways after graduation.
After years of working abroad, Lu Jia returns to her hometown of Dongzhou to continue her career. She finds that Xu Jiaxiu is the founder of her company and that they have become neighbors by mistake.
Lu Jia, who thought that time had changed, finds herself falling in love with Xu Jiaxiu again in her work and life afterward.
Ye Angyang, who had a crush on Lu Jia in high school, joins the same company and pursues Lu Jia at once, but Lu Jia is only in love with Xu Jiaxiu.
After a series of misunderstandings and twists and turns, Lu Jia and Xu Jiaxiu finally enter into a relationship.
However, the appearance of Yang Shanni, Xu Jiaxiu's "first love", creates a new obstacle to their relationship.
Song Junxi, a business elite who has been rejected by Lu Jia, approaches Lu Jia again on the pretext of cooperation, which also triggers a crisis of trust between Lu Jia and Xu Jiaxiu.
In the end, they work together to resolve their career and emotional crises.
Reviews
You May Also Like
Related Posts