The Ingenious One – Chen Xiao, Mao Xiaotong
The Ingenious One is a Wuxia drama directed by You Dazhi, led by Chen Xiao and Mao Xiaotong, co-starring Daddi Tang Xiaotian, Xu Lingyue, Liu Guanlin, Qin Lan, Ning Xin, Peng Bo, Wang Zirui, Li Hongtao, Feng Jianyu, Ran Xu, Liu Di, and Ren Luomin, with Wang Jingsong, Kara Hui Yinghong and Huang Haibing in special roles.

The drama is adapted from Fang Baiyu's novel "Qian Men", and focuses on the story of Yun Xiang, a young man who enters Jianghu with a mission from his family and accidentally befriends several friends, including Shu Yanan, Su Mingyu, and Jin Biao.

They grow up and transform in the midst of the treacherous strife of Jianghu, defending kindheartedness and justice in their hearts.
Details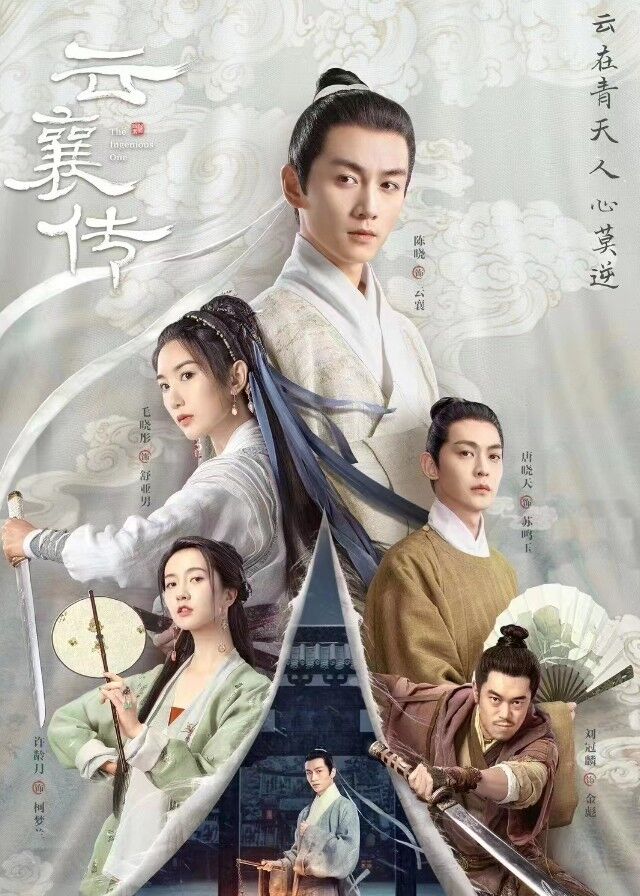 English Title: The Ingenious One
Chinese Title: 云襄传
Genre: Historical, Wuxia, Romance
Tag: Tragic Past, Martial Arts, Revenge, Smart Male Lead, Strong Female Lead, Deception
Director: You Dazhi
Writer: Liang Zhenhua, Jiang Daqiao, Yan Xi
Producer: Li Linying, Liang Zhenhua
Product Company: iQIYI
Released Date: 2023-05-01
Watch On: iQIYI, Viki
Cast
Synopsis
Yun Xiang, a disciple of Yuntai, has been training hard for ten years and has entered Jianghu. In the course of his journey, Yun Xiang gained several friends and gradually experienced the warmth of friendship.
The cute, intelligent and alert girl, Shu Yanan, made Yun Xiang develop a hazy affection for her.
Yunxiang and his friends enjoyed a time of happiness.
But the good times did not last long. As he investigated the tragic case of his destroyed family, Yun Xiang discovered more horrifying secrets and the situation turned worse.
After experiencing deceit, betrayal and separation from life and death, he realized that Yuntai which was once dedicated to the welfare of the people, had fallen from grace. Yun Xiang decided to stand up for what was right in his heart, even if it meant sacrificing himself.
Reviews
You May Also Like
Related Posts